KAKADU PLUM EXTRACT & QUANDONG EXTRACT
Bqk Radiance Face Serum duo is an active, simplified morning and evening regime that aims to improve skin imperfections and clarity. Increases collagen production, skin elasticity and suppleness. Helps to even out skin tone and brightness and protects from environmental damage with plant Vitamin C.
FOR ALL SKIN TYPES

Pigmentation or skin discolouration concerns, sun damage, early ageing and onset of fine lines and wrinkles.
INGREDIENTS

MORNING SERUM: 99.8% Terminalia Ferdinandiana (Kakadu Plum) Fruit Extract, 0.2% Sodium Benzoate

EVENING SERUM: Santalum Acuminatum (Quandong)Fruit Extract, 0.2% Sodium Benzoate

Our serums contain the smallest percentage of Sodium Benzoate, a safe preservative. To preserve the natural plant extracts while not compromising the results that Biologi delivers.
PHYTO-ACTIVES

Phyto-actives are actives extracted from plants, delivered in the plants liquid matrix in a active stable form.

Phyto-actives found in Kakadu Plum extract:

Vitamin C - from a natural source helps to inhibit melanogenesis (the formation of unwanted pigmentation) increases skin elasticity and reduces redness and sunspots.
Gallic Acid - is a phenolic acid that works as a potent anti-oxidant, reduces DNA damage, inhibits melanogenesis and improves inflammatory skin disorders.
Ellagic Acid - Another phenolic acid, ellagic acids helps in the treatment of chronic UV exposure, reduces the potential of photoaging, inhibits melanogenesis and reduces membrane liquid peroxidation and DNA damage.

Phyto-actives found in Quandong extract:

Tryptophan - is an alpha amino acid that helps protect the skin from damaging environmental factors such as UV damage that can cause dryness and sensitivity to delicate skin cells. Tryptophan builds protein hydrolysate to lock in moisture and hydrate and strengthen skin cells deep within the dermal layer.
Ferulic Acid - is a hydroxycinnamic acid that hydrates and protects against free radical and environmental damage caused from exposure to UV rays and pollution.
Rutin - is a flavone glycoside containing powerful antioxidant and anti-inflammatory properties essential for a clear complexion and even tone.
HOW TO USE

Apply the Vitamin C serum in the morning and the Quandong serum in the evening.
One pump to cover face and two pumps to cover face and neck.
No additional moisturiser is required.
Apply SPF during the day.

It is common to experience potential skin adjustment when you first introduce this serum.
Regular price
$128.18 AUD
Regular price
Sale price
$128.18 AUD
Unit price
per
Sale
Sold out
View full details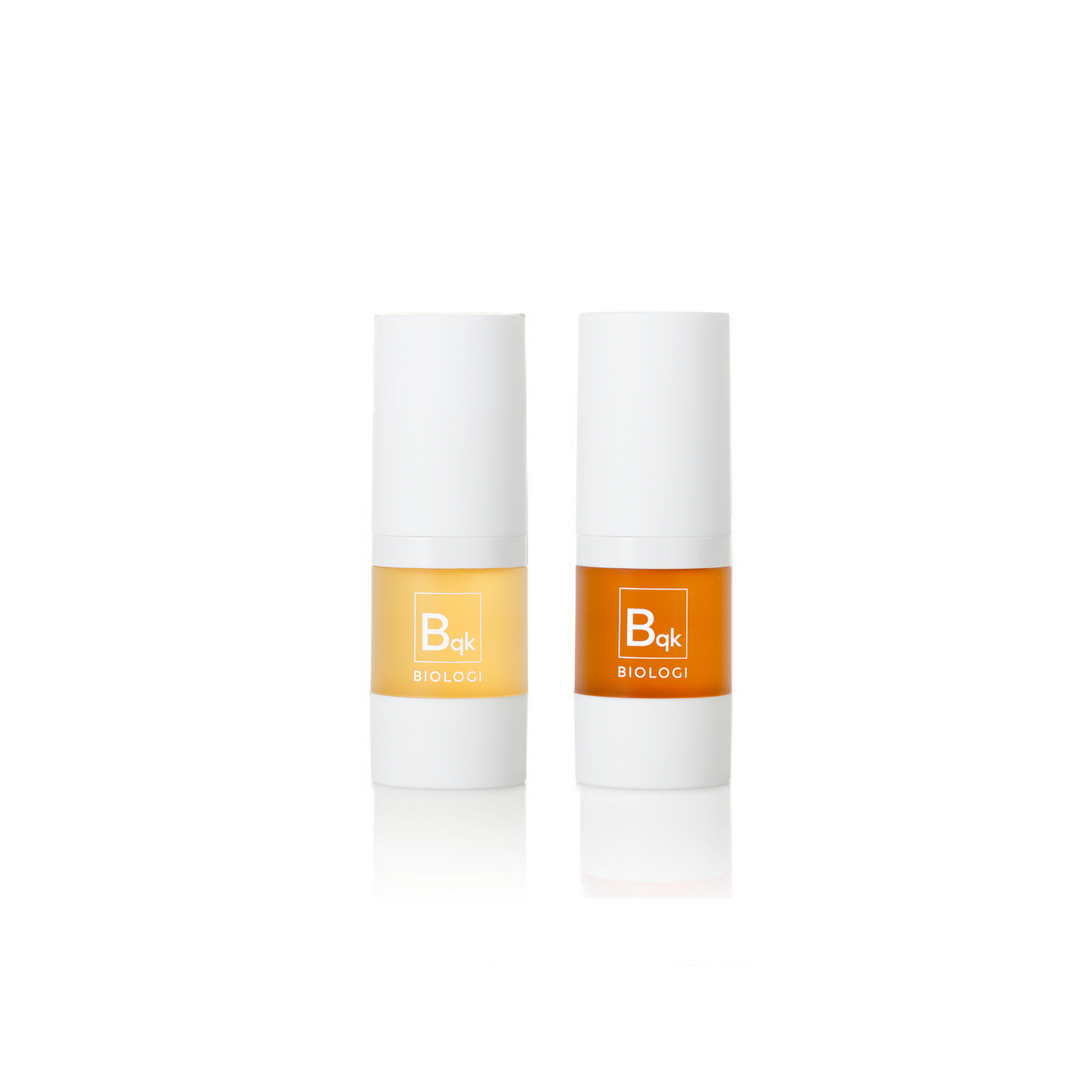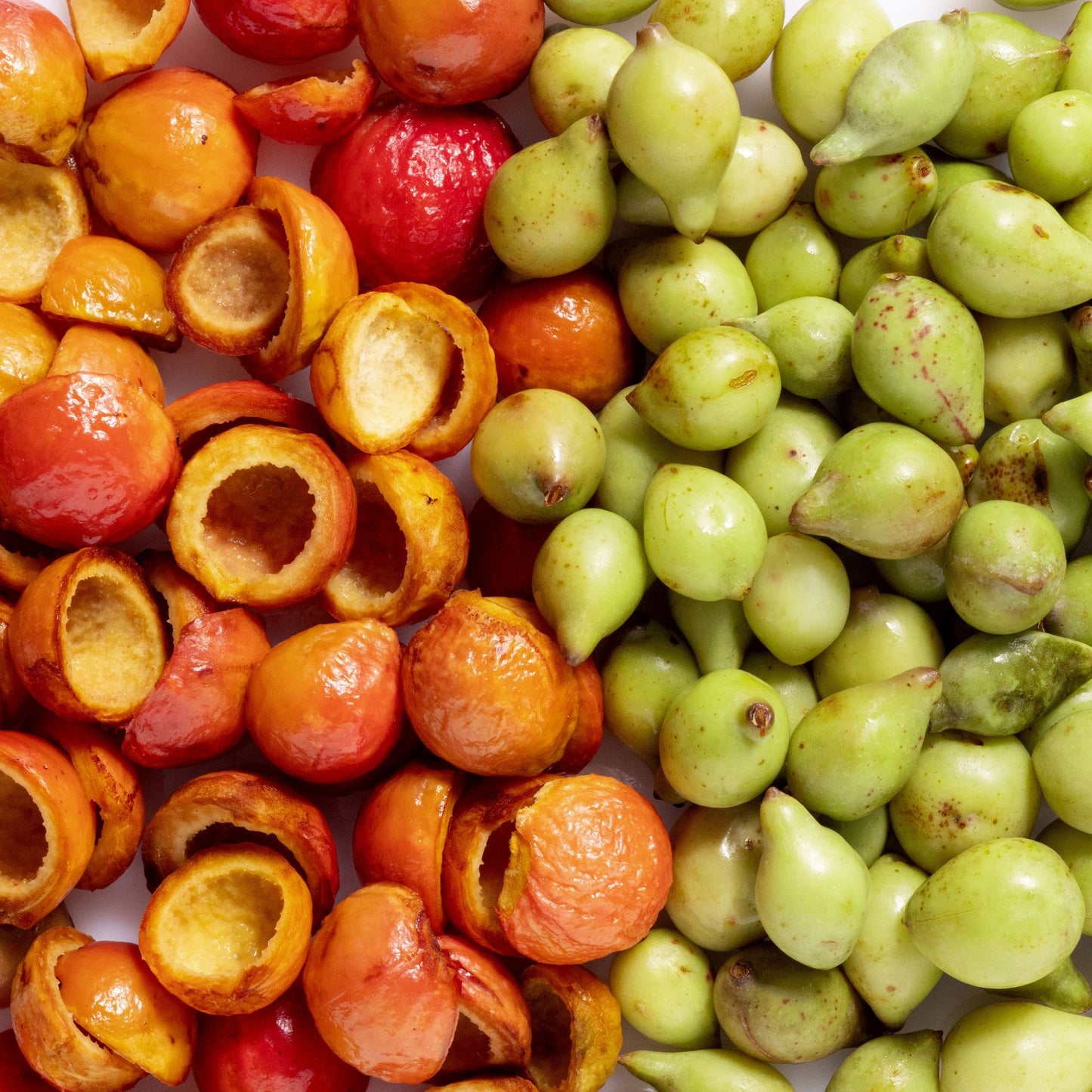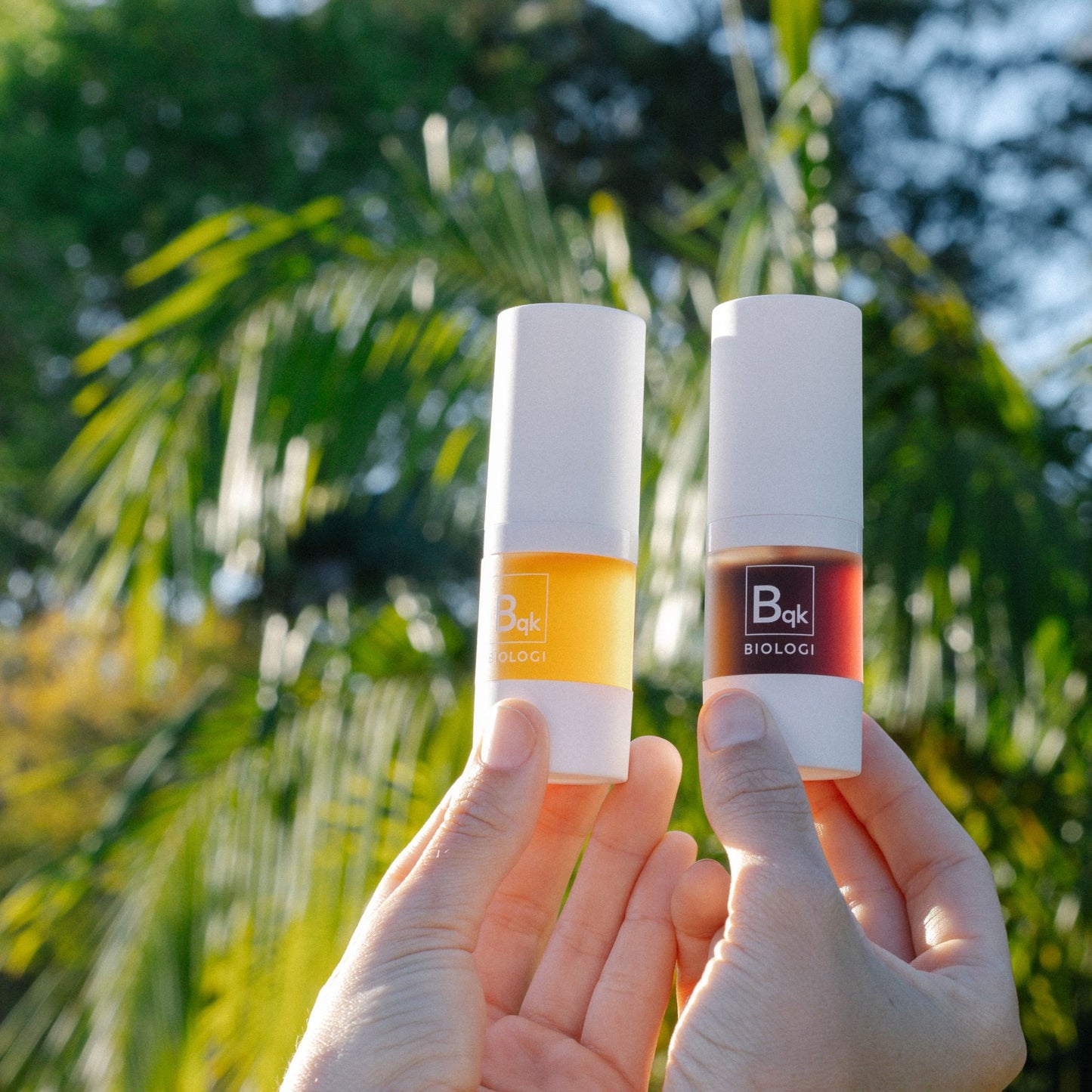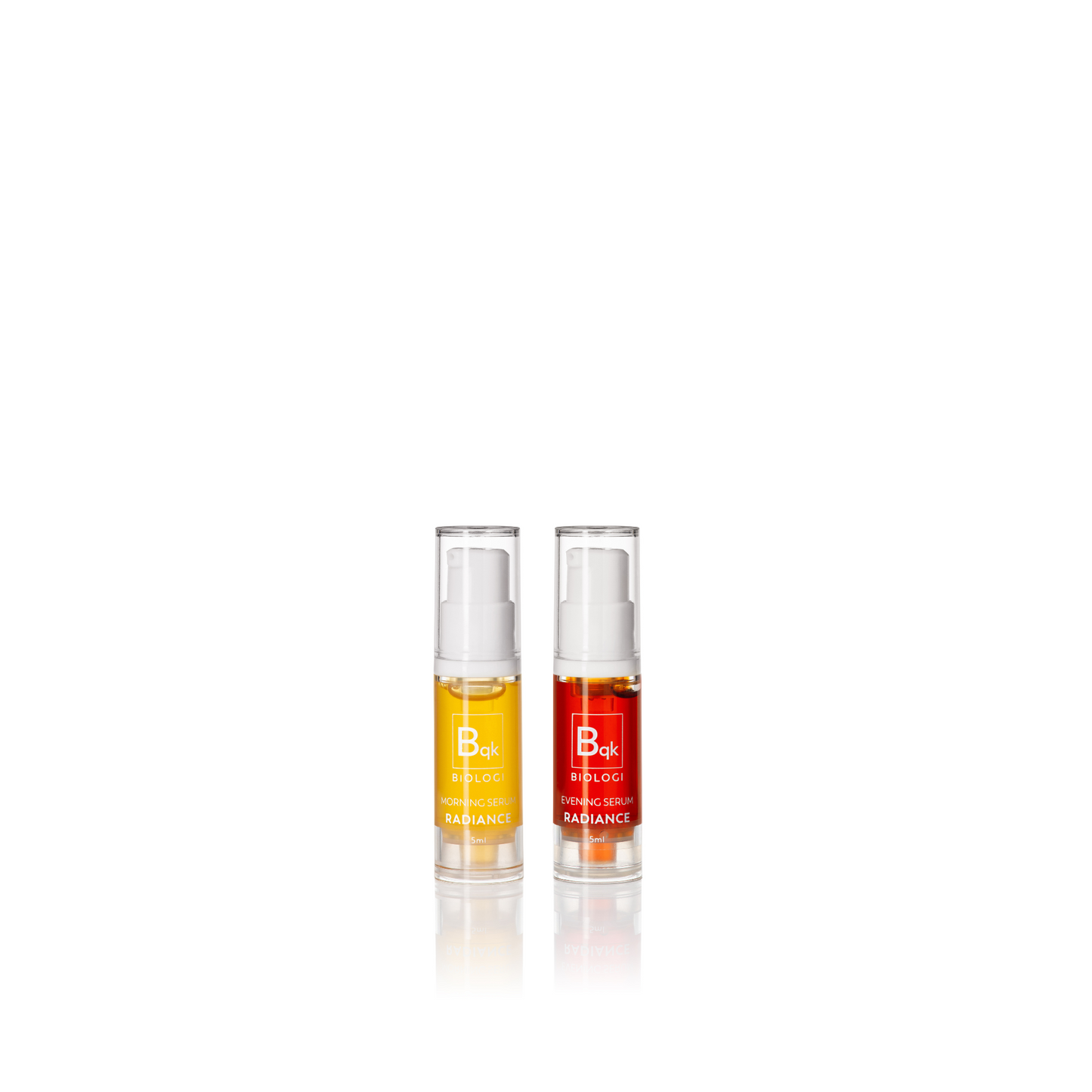 Dynamic duo!
The morning serum, powered by Kakadu Plum, shields against pollutants, boosts collagen production, and combats signs of aging.

Meanwhile, the evening serum harnesses the benefits of Quandong, an Australian native antioxidant, to treat pigmentation, redness, uneven tone, and lack of hydration, revealing radiant and glowing skin.
Frequently Asked Questions
I Don't Have Pigmentation, Can I Still Use Bqk Serum?

Yes! Bqk Serum is a AM and PM duo serum system that is perfect for all skin types and conditions but also for those that want clarity and radiance. For skin concerns of pigmentation and skin discolouration this system is highly recommended due to its targeted phyto-actives and nutrients that assist and help in reducing and preventing further accelerated pigment in the skin. The synergistic blend of both Kakadu Plum and Quandong aims to keep the skin clear and bright.
I Missed The Morning Serum, Shall I Apply Both Serums At Night?

No, you must always use serums as recommended. Combining the morning and evening serum in one application may reduce the efficacy of the active ingredients and compromise results. If you miss a morning or evening application, continue the ritual as directed.
Where Do You Source Your Plants?

Kakadu plum (morning serum) is sustainably sourced from Aboriginal communities in WA & the NT.. Quandong (evening serum) is sourced from Broken Hill NSW. We have direct contact with farm owners and guarantee that all extracts are traceable from the farm to your bottle.
Do I Still Need To Use Moisturiser?

Once you introduce Biologi serums into your skincare routine, we recommend you cease using moisturising products to avoid compromising results. The potent combination of 100% active ingredients can hydrate, nourish and protect skin cells replacing day cream, night cream, eye cream and face masks.