Our Story
Founded in 2017, Biologi is a profoundly different approach to skincare that delivers unheard of results. Australian based, made and owned, we are entirely accountable for the production process and lifecycle of our products - from plant to bottle to pore.
Using Plant Extracts revolutionary C.L.E.C.S. II™ extraction method exclusively used in our high performance and award-winning skincare has been developed from 12 years of research and understanding of cellular structure, health, and function.
By perfecting the ability to extract plant nutrients in their own liquid matrix with Bio-Key™ technology, this protects the natural actives and allows the serum to perform on the skin just as it does in the plant. Plant Extracts innovative extraction method captures the plants water-soluble phyto active nutrients at their most powerful.
Our products are supercharged with active phyto-nutrients shown to be highly effective at nourishing and protecting the cells. Biologi is not a juice, powder, acid, or synthetic equivalent – simply the concentrated life force direct from the plant cells, to your skin.
Biologi nurtures your cells with every potent drop. Real skin, real results.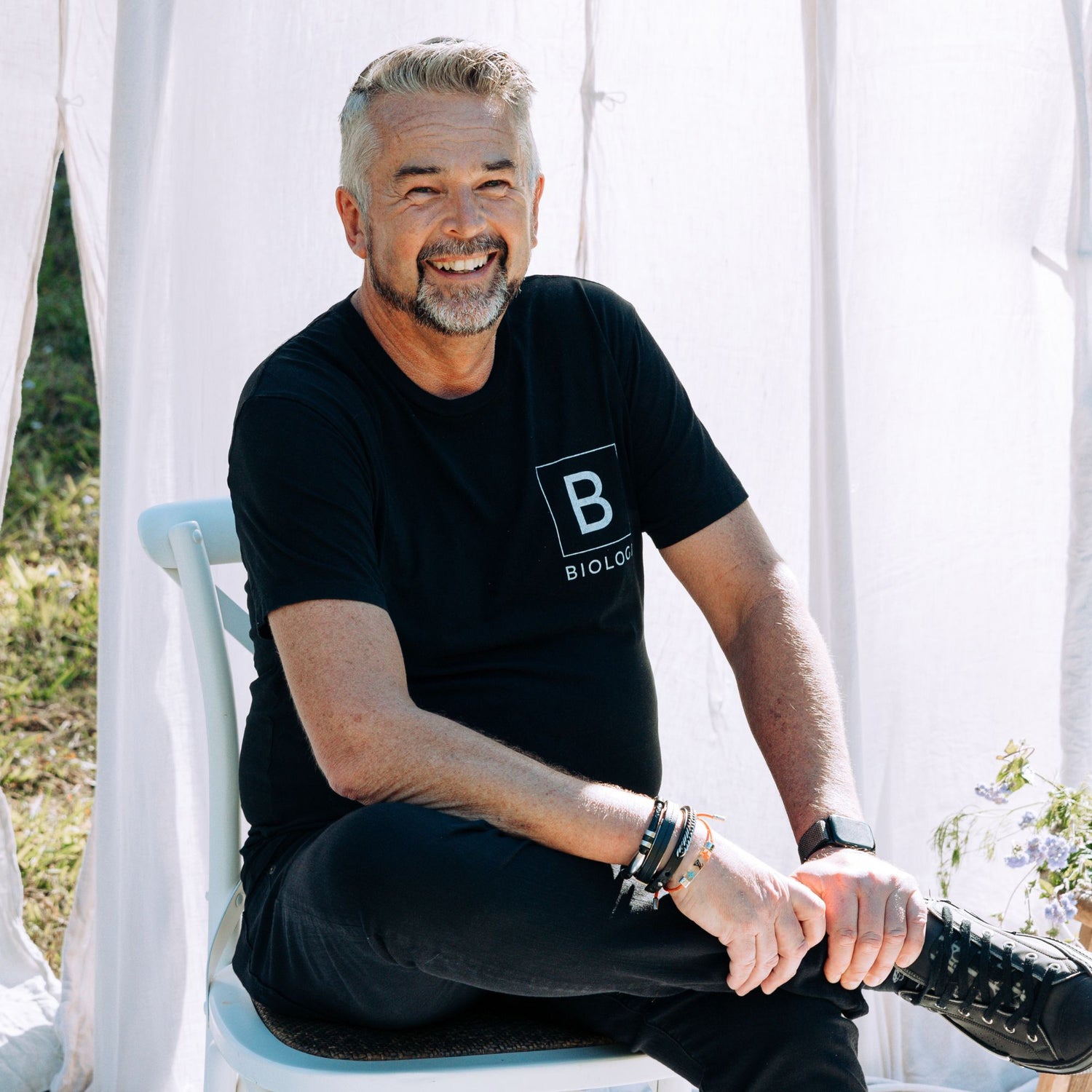 Our Founder
Meet Biologi's founder. Learn the driving forces and inspiration that lead to the conception of Biologi.
READ MORE
The Unique Process
Biologi offers advanced protection and more efficient cellular repair through a scientific understanding of what skin cells need to thrive. Plant Extracts' discoveries consider the inner workings of botanical sources which, when paired with revolutionary extraction technology, allow us to provide plant nutrients in their active, stable form for the first time ever.
Plant Extracts is responsible for selecting plants, farmers and through to extraction and extract production through to Biologi bottling the liquid providing consumers with transformative skincare that works without compromising cellular matrix of your skin. From plant to bottle to pore.