AUSTRALIAN BLOOD RED FINGER LIME EXTRACT
Increases lip suppleness and hydration. Provides healing, and protection from environmental factors. Safe to use on the lips.
FOR ALL SKIN TYPES AND CONDITIONS

Dryness, dehydration and fine lines. Excellent for smoothing and softening the lips. Can be used as deep overnight conditioning treatment.
INGREDIENTS

99.8% Citrus Australasica (Blood Red Finger Lime) fruit
extract, 0.2% Sodium Benzoate

Our serums contain the smallest percentage of Sodium Benzoate, a safe preservative. To preserve the natural plant extracts while not compromising the results that Biologi delivers.
PHYTO-ACTIVES

Phyto-actives are actives extracted from plants, delivered in the plants liquid matrix in a active stable form.

Amines - provide a storehouse of antioxidants which protect the skin against free radical and environmental damage. While working to reduce blemishes, the potent active also builds protein hydrolysate moisture into the cells to smooth and hydrate dry and chapped lips.
Deoxy Glucitol - Naturally forming deoxy glucitol creates a cooling sensation on the skin helping to soothe irritation. Working to prevent moisture loss and aid hydration, sugar alcohols are safe to ingest and help relieve redness and irritation caused by lip conditions or overexposure to sun and wind.
Phenolic Acids - provide significant antioxidant protection against free radical and environmental damage. While rehydrating and plumping skin, phenolic acids also reduce and minimise redness.
Flavone Glycosides - are a group of phytonutrients that provide high concentrations of antioxidants to protect the skin and defend against free radical damage. Harnessing flavone glycosides which are proven to reduce redness and irritation while reversing the visible signs of ageing.
HOW TO USE

Apply before bed for overnight deep conditioning.
Apply throughout the day for a burst of hydration and for a clear shine.
Twist the bottom of the dispenser to the right to push serum into the sponge applicator.
Apply to lips before sunscreen and makeup and apply throughout the day as needed.
Regular price
Sale price
$25.45 AUD
Unit price
per
Sale
Sold out
View full details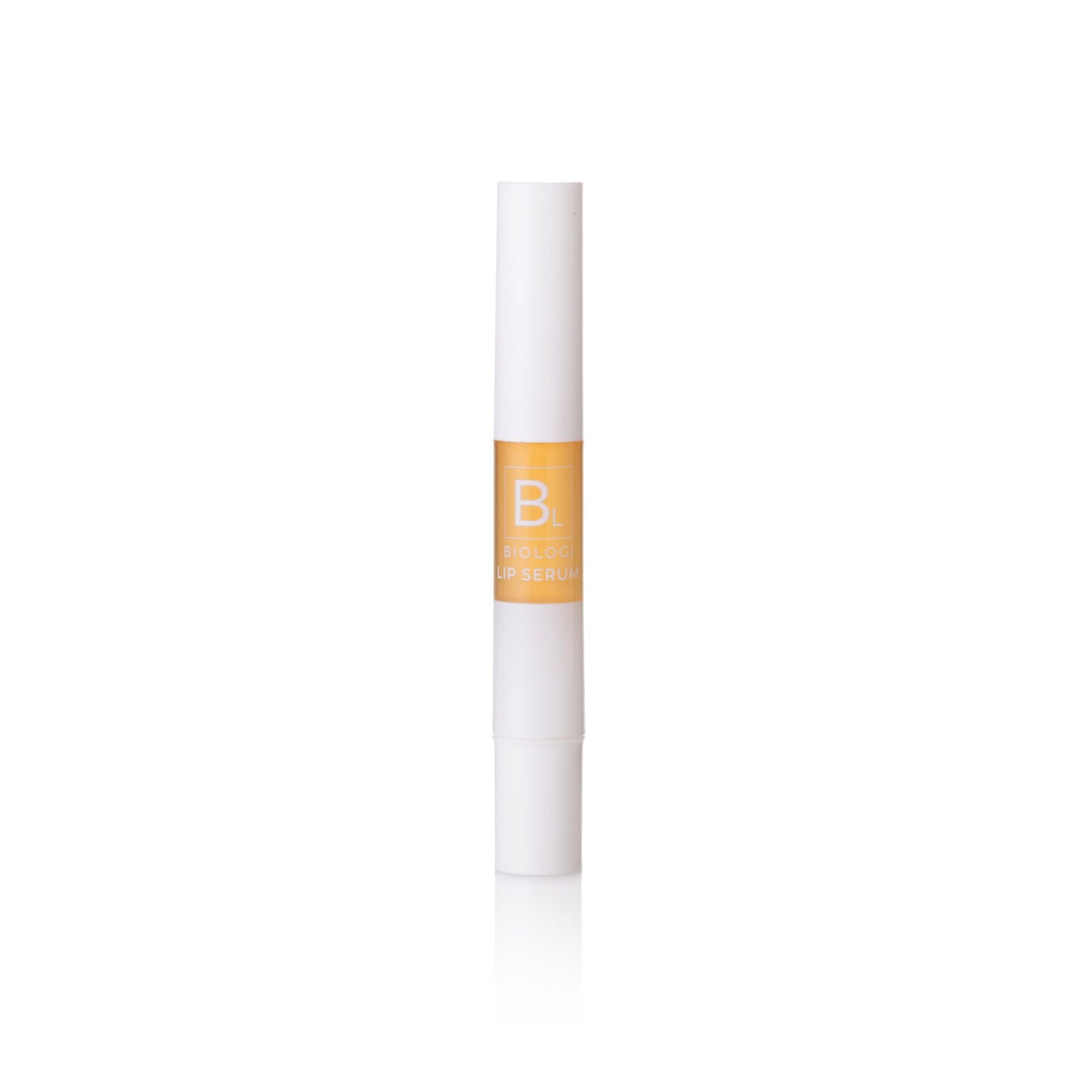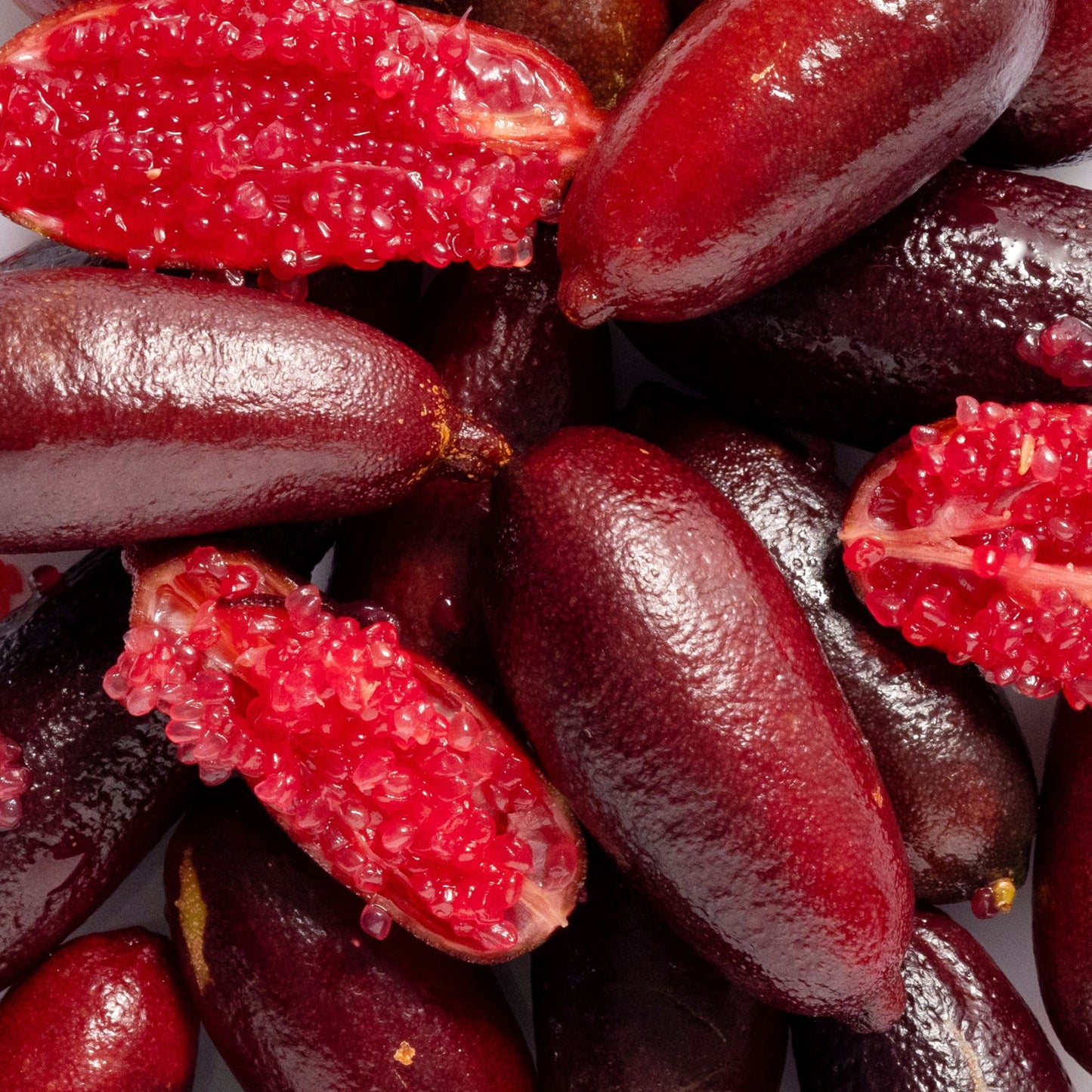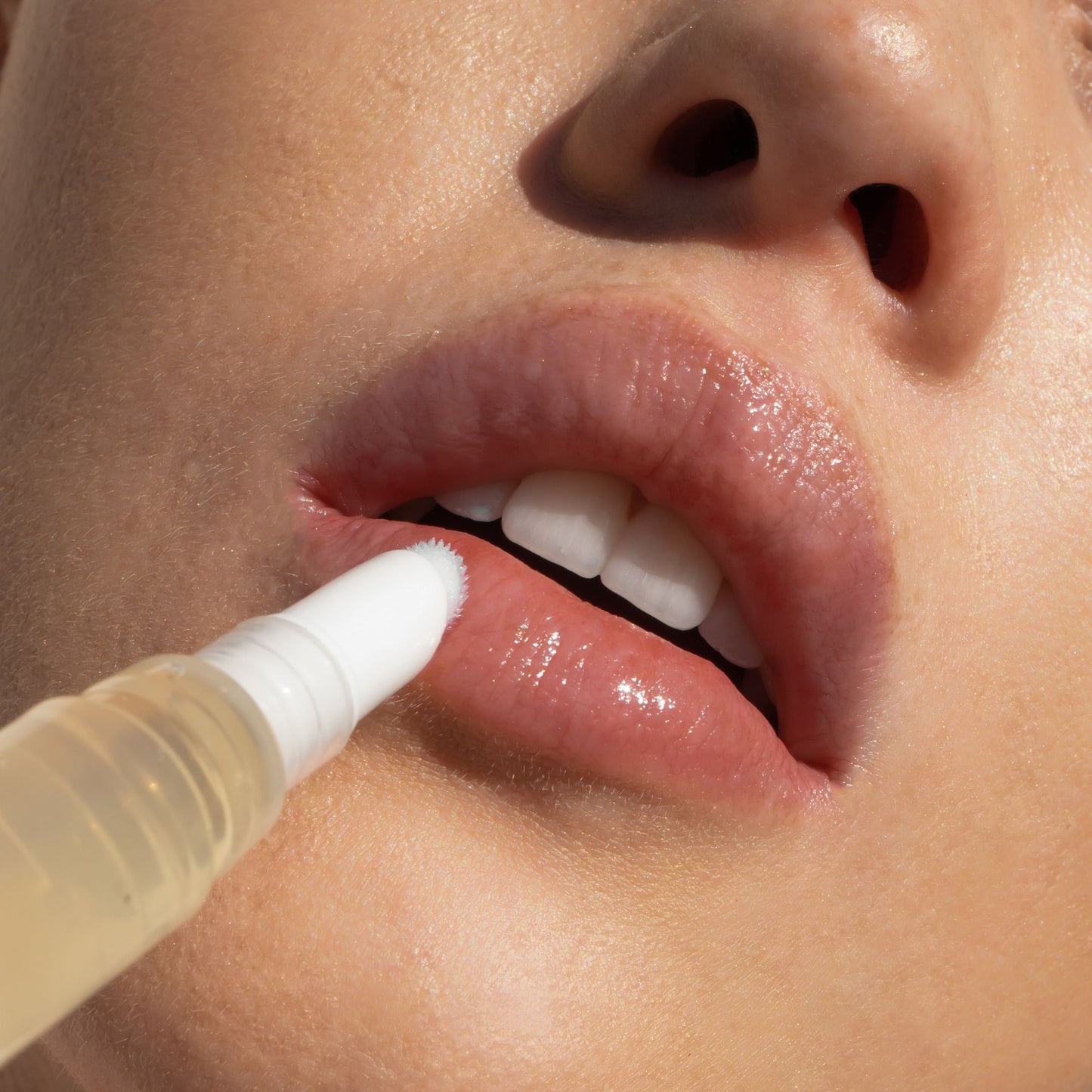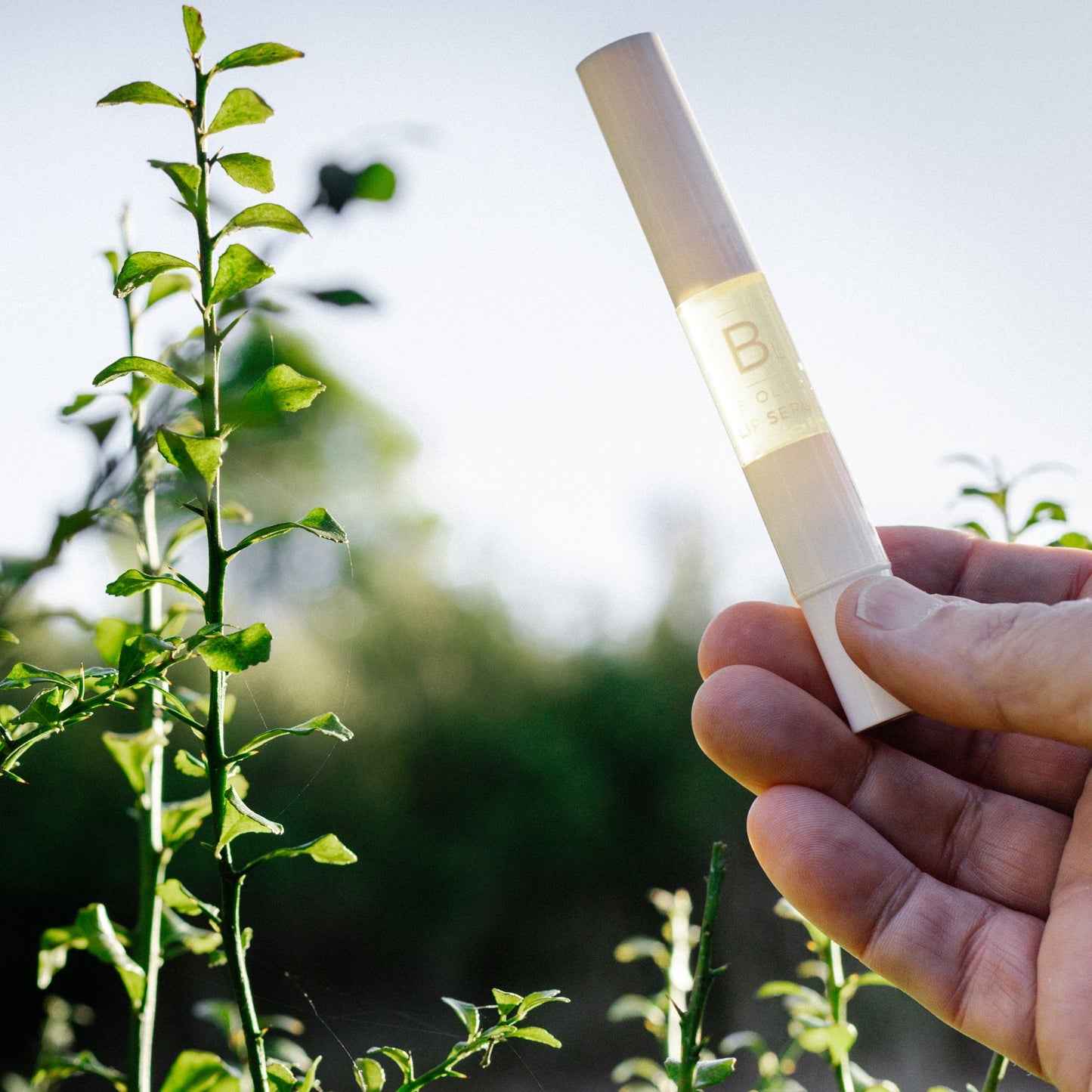 Truly transformative.
Unlike ordinary glosses and balms, our water-soluble formula works its magic beyond the surface, revitalising cells, improving suppleness, and delivering deep hydration.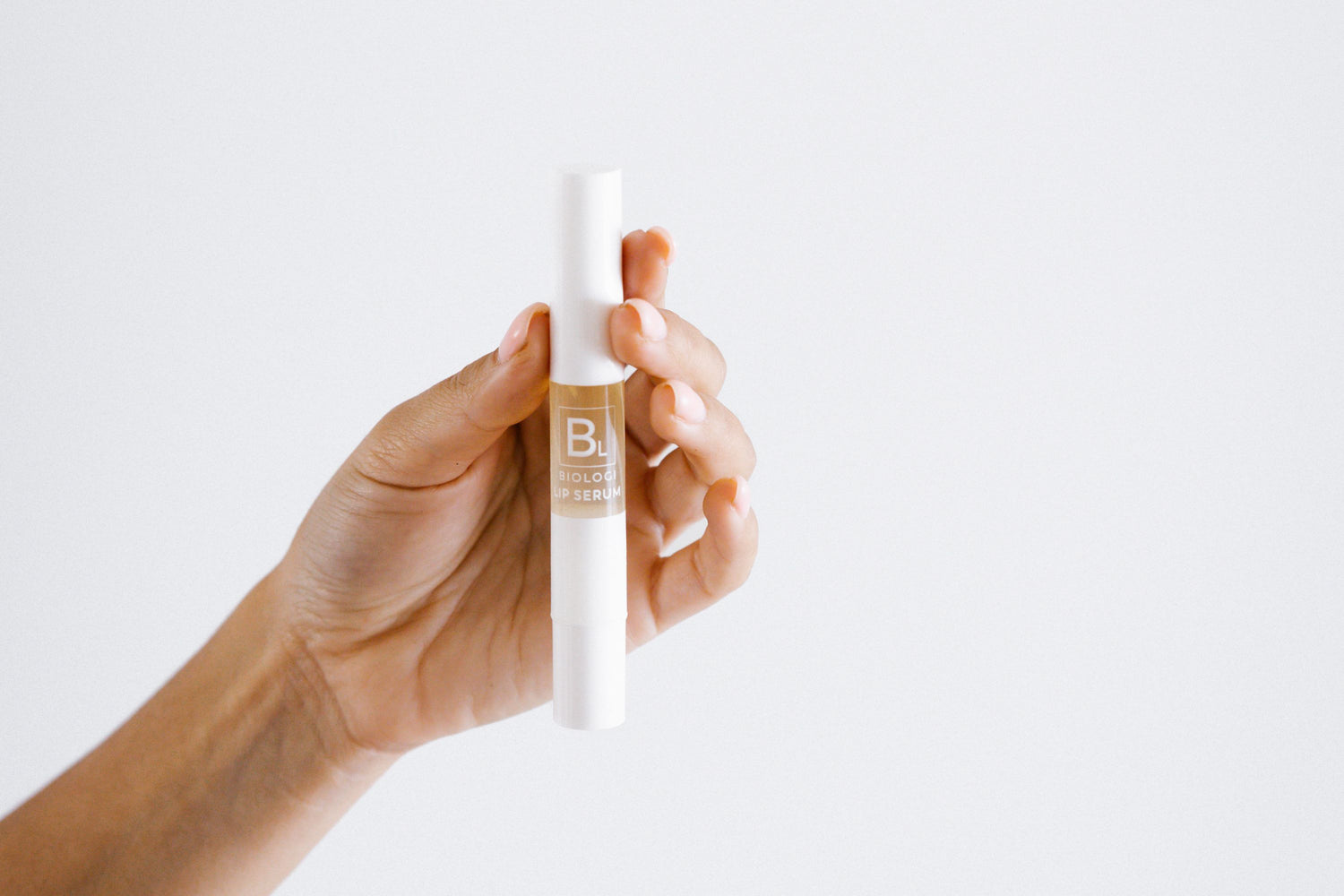 Use for
BL Nourish Lip Serum is a revolutionary serum unlike other glosses and balms on the market. Rather than sit on top of the lips causing congestion, the unique water-soluble formulation penetrates the skin's deeper layers to regenerate cells, increase suppleness and aid hydration while providing a clear shine.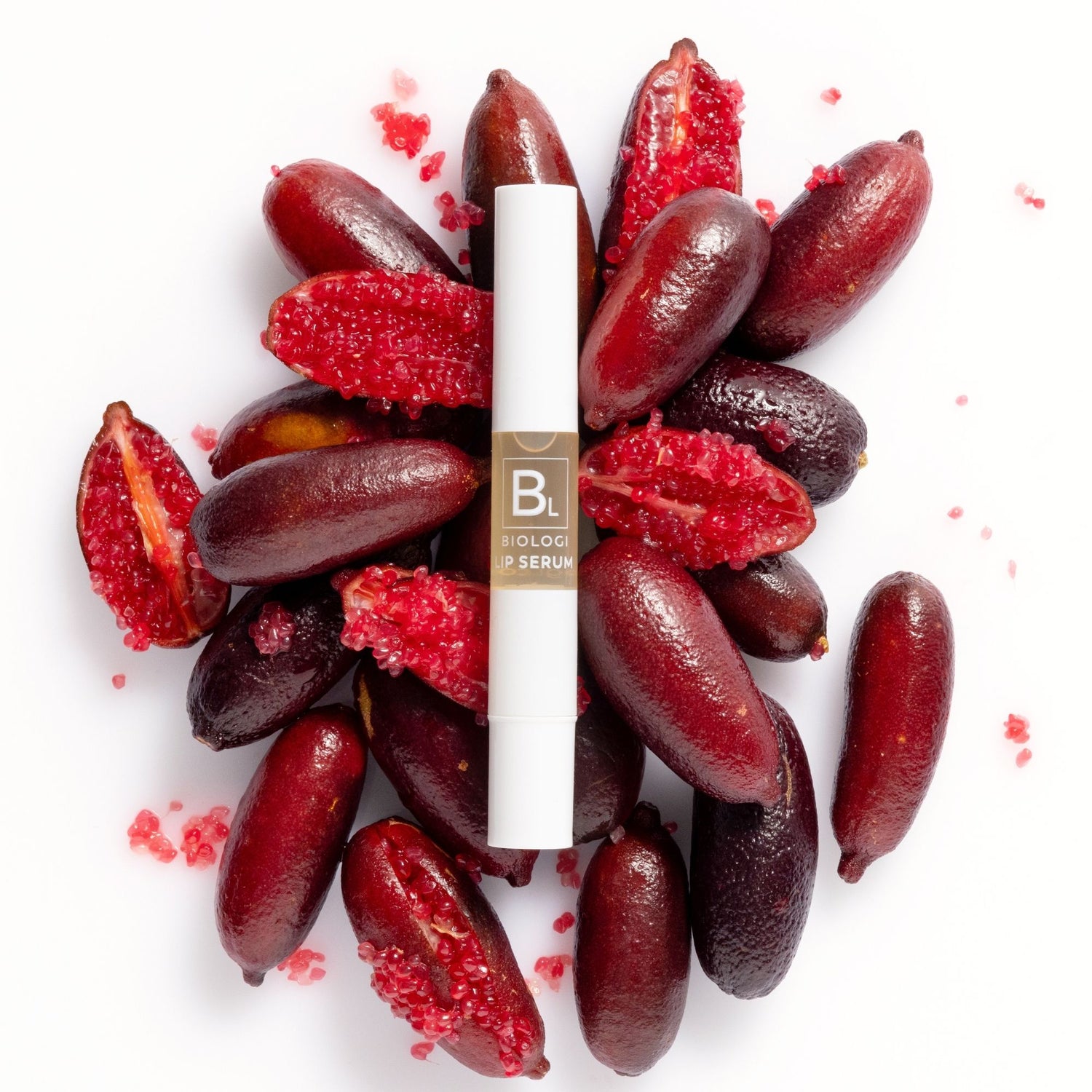 Australian Blood Red Finger Lime
Sourced from the Byron Bay Hinterland, native Australian Blood Red Finger Lime extract is packed with active phytonutrients that work in synergy to reduce redness, calm redness, hydrate, and soothe skin, all while providing significant antioxidant protection from free radicals and environmental damage.
Phyto-actives include: Amines, Phenolic Acids, Flavone Glycosides.
LEARN MORE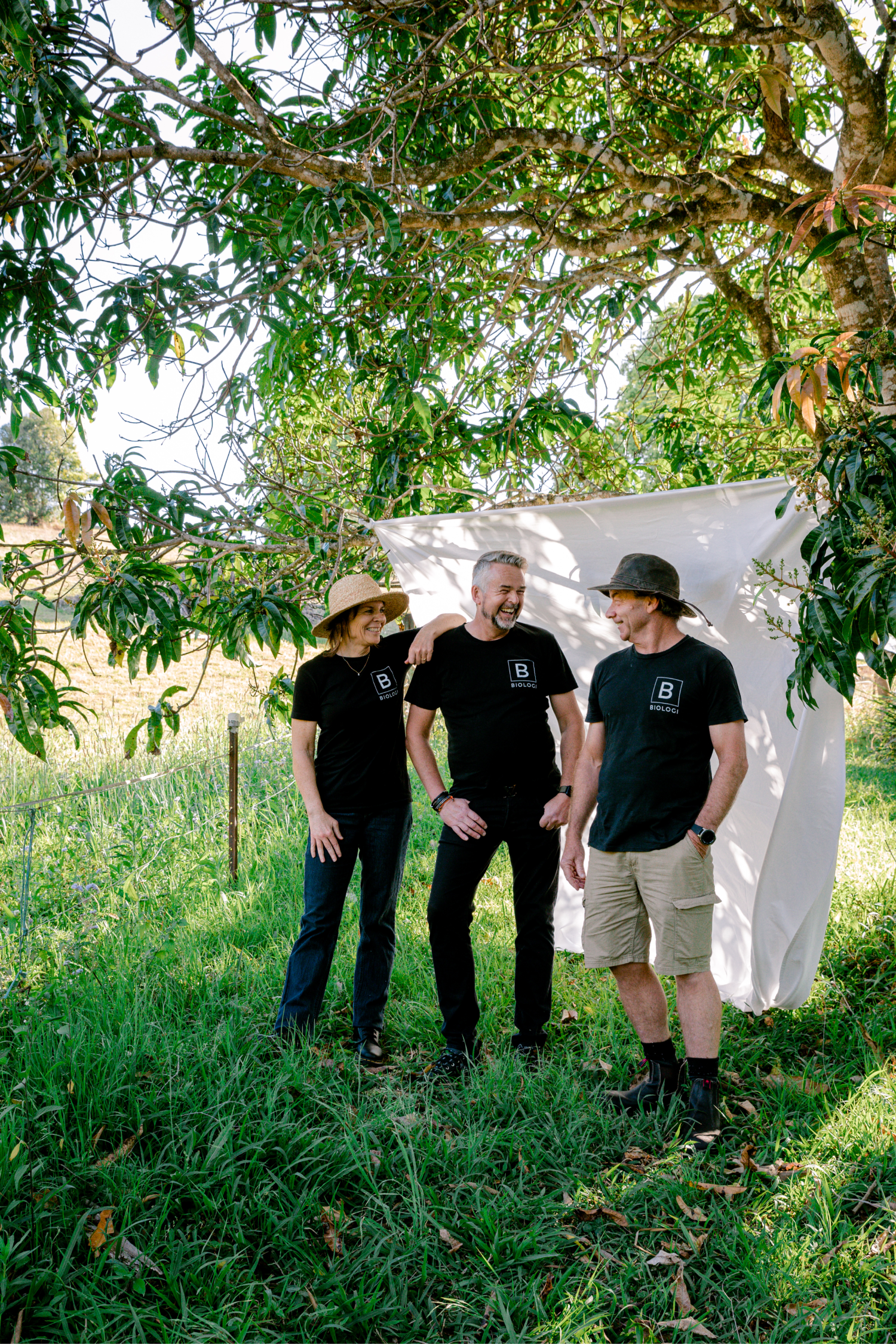 The story
Founded in 2017, Biologi is a profoundly different approach to skincare that delivers unheard of results. Australian based, made and owned, we are entirely accountable for the production process and lifecycle of our products - from plant to bottle to pore.
READ MORE
Frequently Asked Questions
Is BL Safe To Use Around My Mouth?

Yes! Biologi BL Nourish Lip Serum is free from harmful chemicals, and fragrance. The BL extract is plant extract of blood red finger lime and contains sodium benzoate preservative at 0.2%
Is BL Coloured Or Tinted?

No. We don't add artificial colours to our lip serum, so the colour appears exactly as it does in the fruit. While BL will give your lips a clear shine, if it's colour you require, we recommend you choose a lipstick or lip gloss.
Does It Taste Like Chemicals?

No. BL has a naturally sweet taste due to the sugar content that makes the extract ideal as a lip serum. The serum is free from all synthetic ingredients so it's safe to ingest, we don't add anything to make it taste nice because we don't need to!
How Do I Apply The Lip Serum?

Simply, twist the bottom of the applicator to release the serum onto the lip applicator tip and apply to dry lips.  Use before lip colour.  BL Serum may be used throughout the day or as an overnight lip conditioning treatment. To avoid cross contamination, do not use the applicator over any lip skin infections.
Can I Use BL Nourish Lip Serum With My Regular Lip Balm?

We don't recommend you use any other lip conditioners or balms with the BL Nourish. Traditional lip balms can often contain occlusive ingredients which can trap toxins and block pores. As BL is a water-based solution, this congestion will stop the active ingredients penetrating the deeper layers of the lips, so the product won't work as well.
Is The Blood Red Finger Lime In The BL Lip Serum The Same As The Bf Restore Face & Body Serum?

No! The Bf Restore Face & Body serum contains Finger Lime, the BL Lip serum is an extract of Blood Red Finger Lime. The phyto actives in BL specifically target dry lips and assist with cooling and soothing while reducing transepidermal water loss to keep lips hydrated.
What Does The Lip Serum Feel Like?

BL is not a lip balm or lip gloss and doesn't leave a heavy residue on the lips. The serum is water-soluble, so it soaks in leaving lips feeling soft, smooth and supple.
Is It Safe To Apply BL On Irritated, Burnt Or Chapped Lips?

The BL Lip Serum can be used over common lip complaints like chapped, sun exposed and dry lips to help soothe, hydrate and protect. We do not recommend using over broken skin, skin infections or reactions.
Is It Normal To Notice Cloudy Parts In My Serum?

Yes, It's nothing to be worried about at all, and is common in our extracts. This is the pectin from the fruit extract, and the amount varies from batch to batch, it does not affect the potency or quality but proves how natural these serums are. Simply give it a good shake and this will disperse.