STRAWBERRY GUM LEAF EXTRACT
Provides protective shield from environmental pollution. Aims to shield skin from blue light. Helps to improve skin tone, texture, and glow for a brighter complexion. Fights free radical damage. Assists with increased hydration.
FOR ALL SKIN TYPES AND CONDITIONS

Breakout prone and redness. Ageing and sun damaged skin conditions. Excellent post-shave protector. Use as part of complete Biologi skincare regime.

It is important to note that Bg Defence Anti-Pollution Serum contains the natural plant phyto-active of Salicylic Acid, and if you are pregnant, it is recommended to consult with your medical practitioner before using this product.
INGREDIENTS

Eucalyptus Olida (Strawberry Gum) Leaf Extract, 0.2% Sodium Benzoate

Our serums contain the smallest percentage of Sodium Benzoate, a safe preservative. To preserve the natural plant extracts while not compromising the results that Biologi delivers.
PHYTO-ACTIVES

Phyto-actives are actives extracted from plants, delivered in the plants liquid matrix in a active stable form.

Vitamin C - Antioxidant, helps to promote collagen production, cell protective.
Salicylic Acid - Helps to keep skin clear and aids in reducing redness.
Niacinamide (B3) - Aims to reduce redness & increases optimal hydration. Helps regulate oil production.
Protocatechuic Acid - Superior antioxidant.
Genistein (Isoflavone) - Phytoestrogen/antioxidant.
Phenolic Acid - Antioxidant, antimicrobial, redness reducing.
Flavonoids - Antioxidants, fights ageing process, protective.
Pantothenic Acid (B5) - Encourages healing process and helps to calms/soothes skin.
Riboflavin (B2) - Integral in helping to build healthy functionality of the skin.
Pyridoxine (B6) - Encourages maintaining skin barrier hydration.
HOW TO USE

Morning: After cleansing with Biologi's Bc Refresh Cleanser, apply Bg Defence Anti-Pollution Serum to a clean dry skin.
Use 1 pump for face and 2 pumps to the face, neck, and décolletage. Apply with fingertips and lightly massage over the skin.
Apply SPF.

Note: May be used sparingly underneath the eye area, but not recommended for use around entire eye area or eye lashes. It is common to experience potential skin adjustment when you first introduce this serum.

Contains the plant extract of salicylic acid.
Regular price
Sale price
$56.36 AUD
Unit price
per
Sale
Sold out
View full details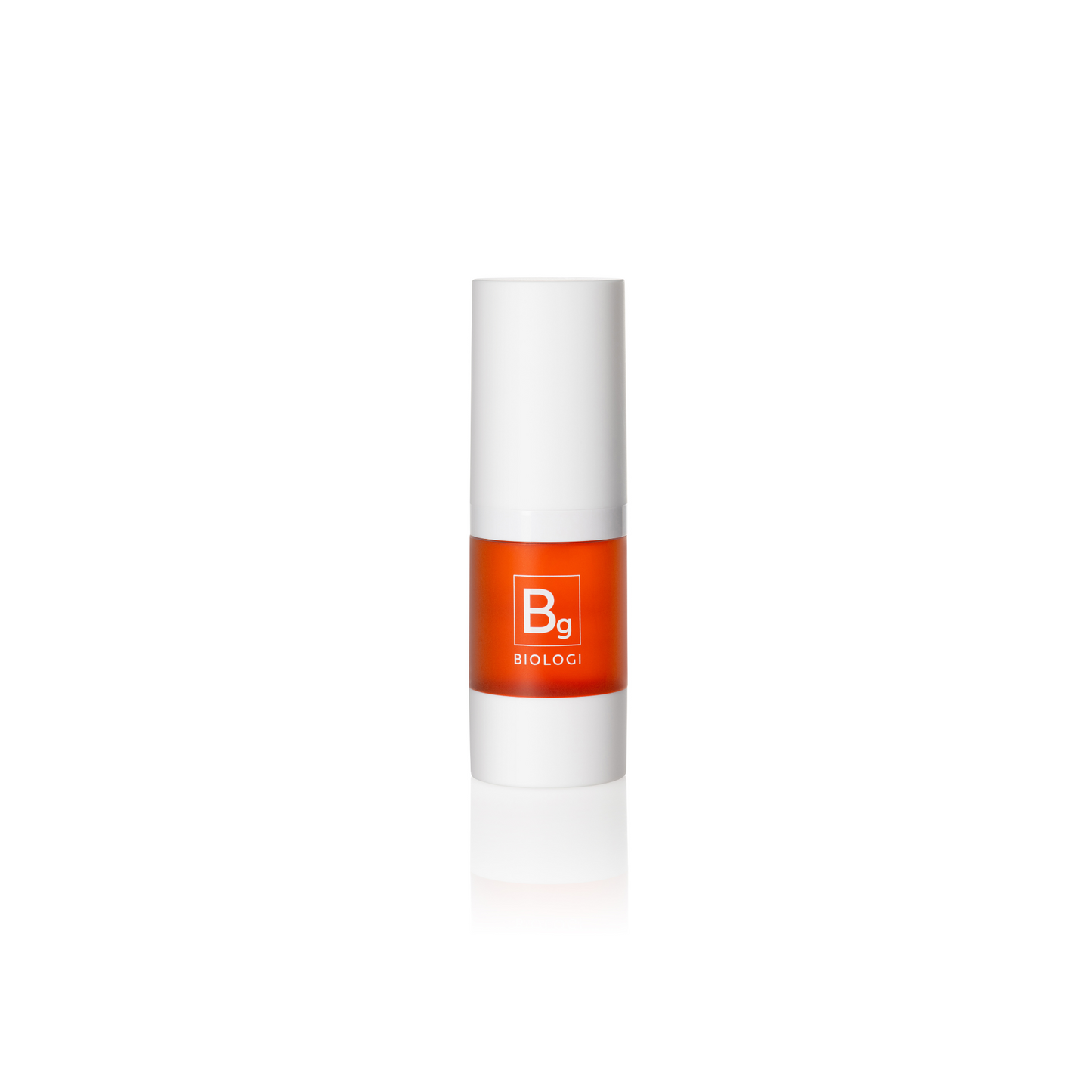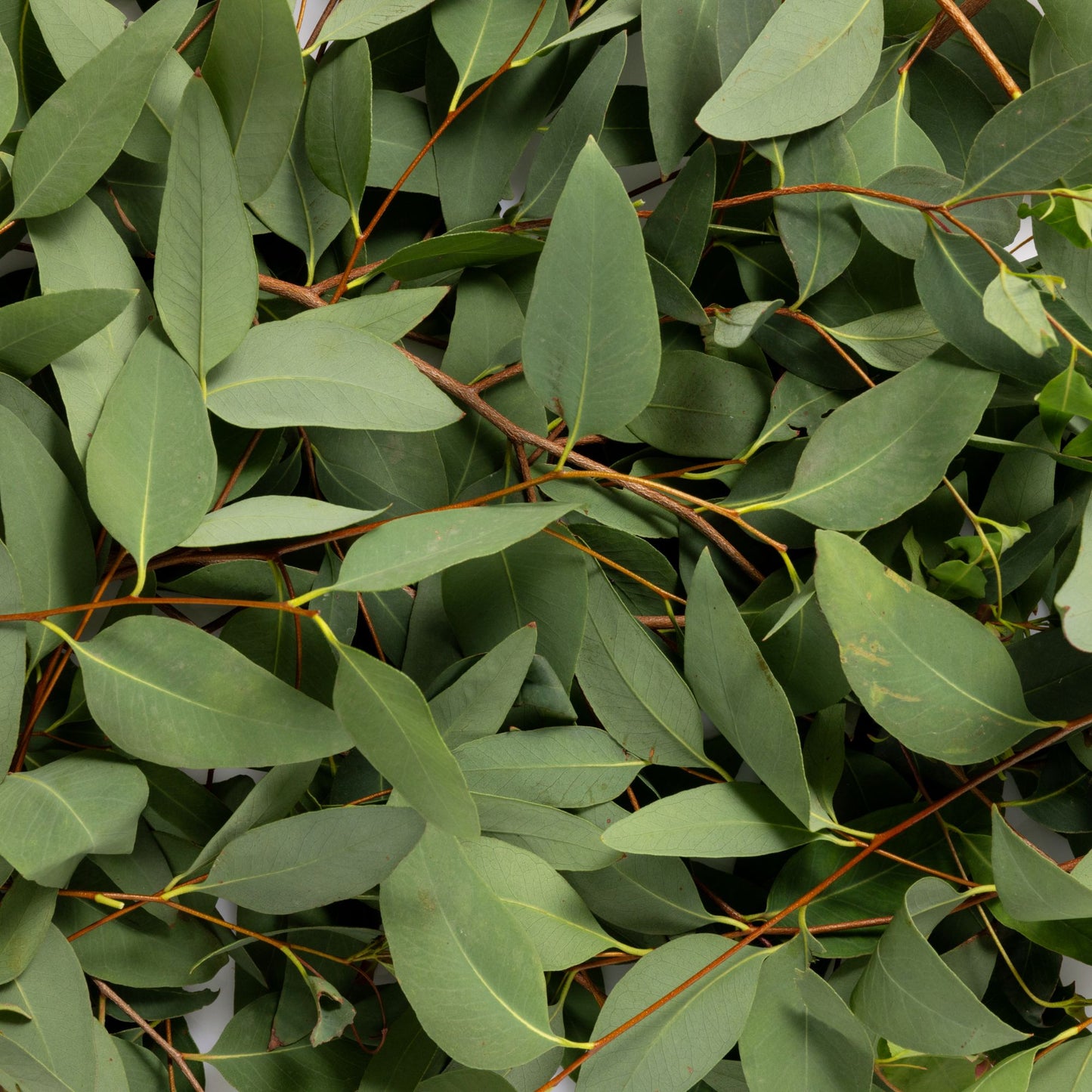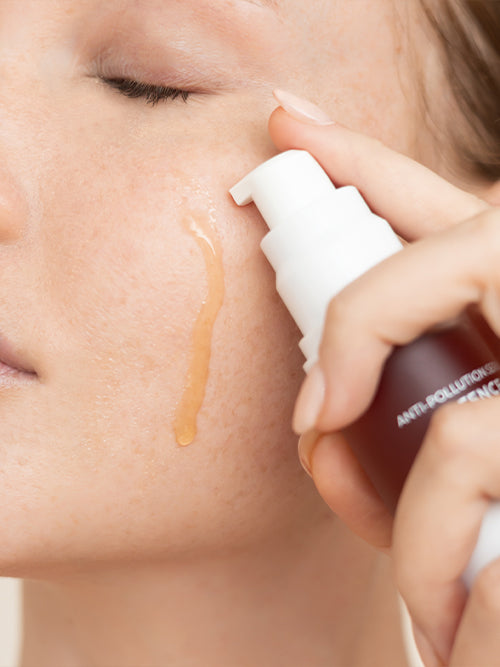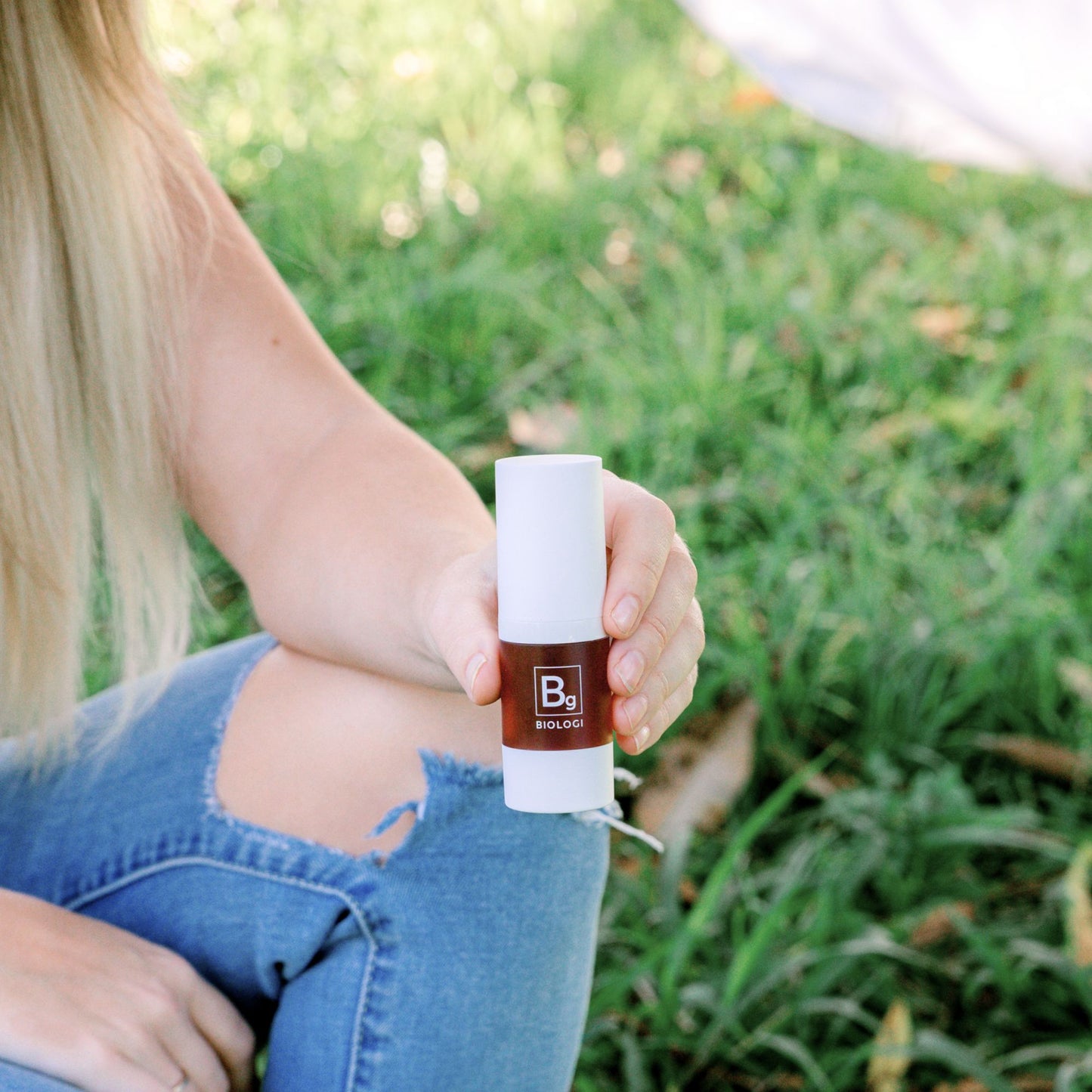 Your skin's greatest protector.
Protect your skin from the damaging effects of environmental toxins, including blue light and pollution.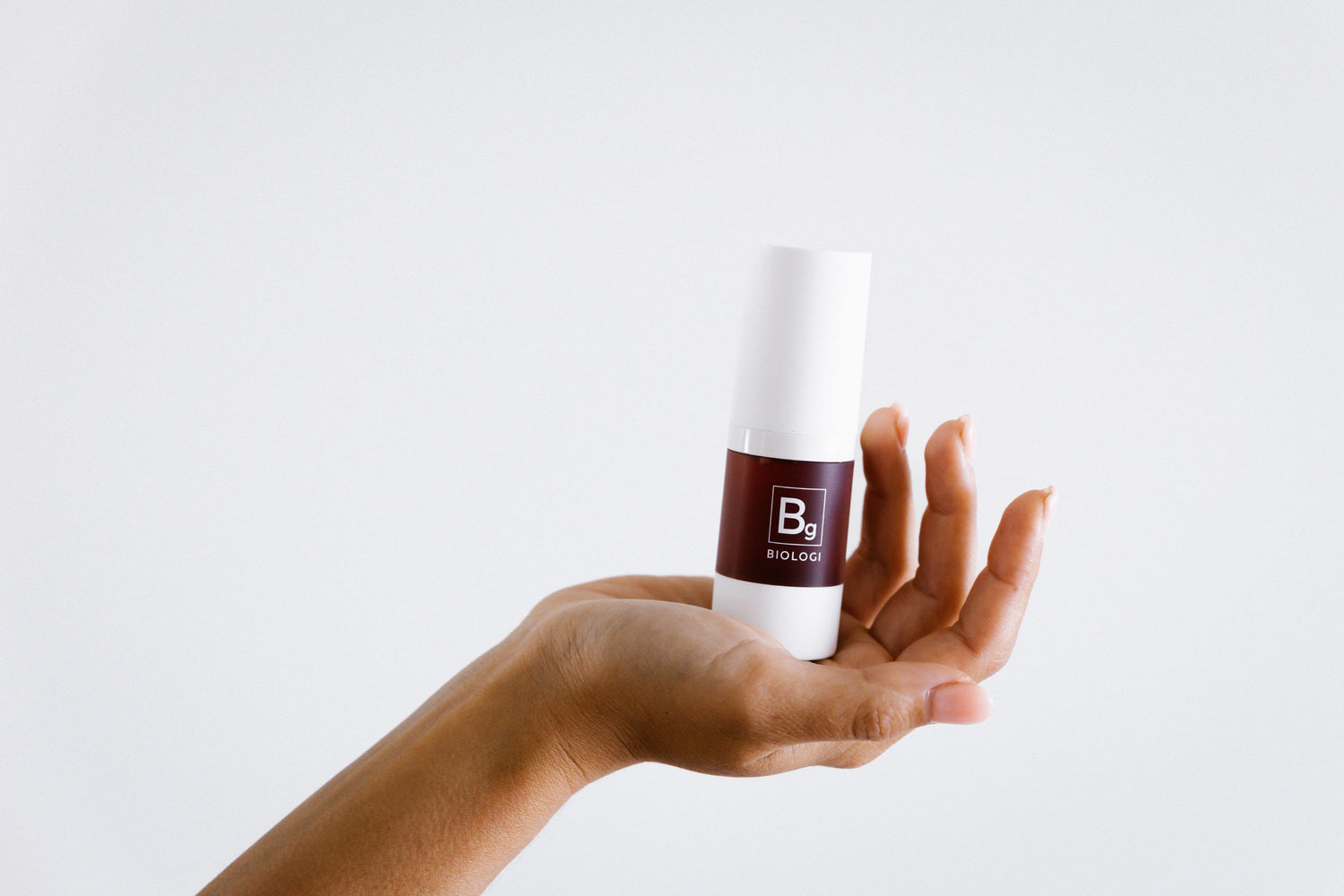 Use for
Biologi's ultimate daytime protector, Bg Defence Anti-Pollution serum has been developed for all skin types and conditions to defend against daily environmental triggers and aggressors. Rich in protective phyto-actives, this targeted serum helps to shield against blue light and environmental pollution. Its unique combination of Vitamins B and C, along with vital protective nutrients, aim to enhance photo stability, provide protection for the skin, and help to fight the damaging effects of oxidative stress. All while boosting skin glow and improving overall texture and tone of your skin without the use of synthetics.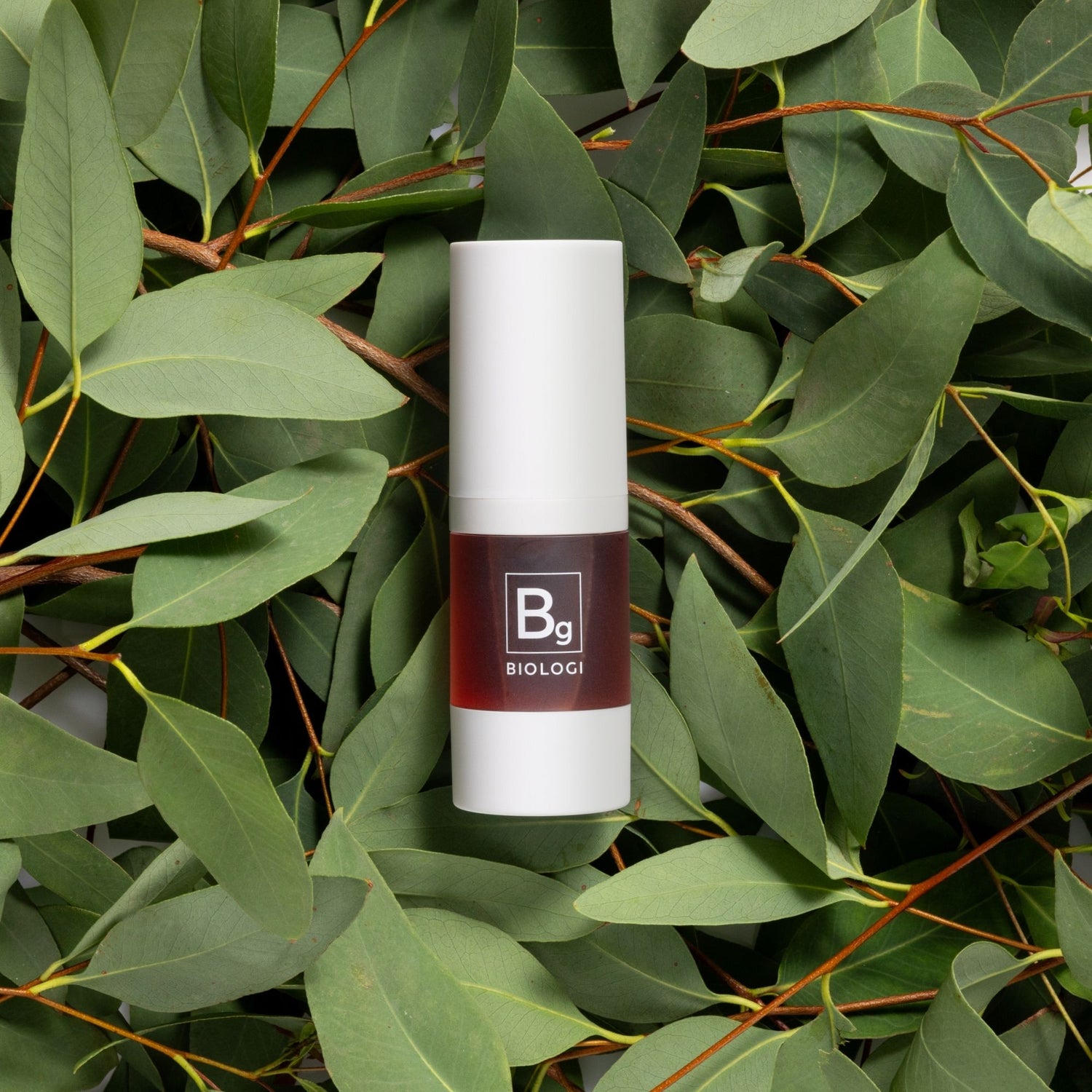 Strawberry Gum Leaf Extract
Sourced in Australia, and using our CLECS II™ technology to extract the leaf from the strawberry gum tree. The Bg Defence Serum has a naturally derived odour profile, with distinct gentle strawberry notes.
Phyto-actives include: Vitamin C, Phenolic Acid, Flavonoids, B group vitamins, Salicylic Acid, Protocatechuic Acid, Genistein (isoflavone).
LEARN MORE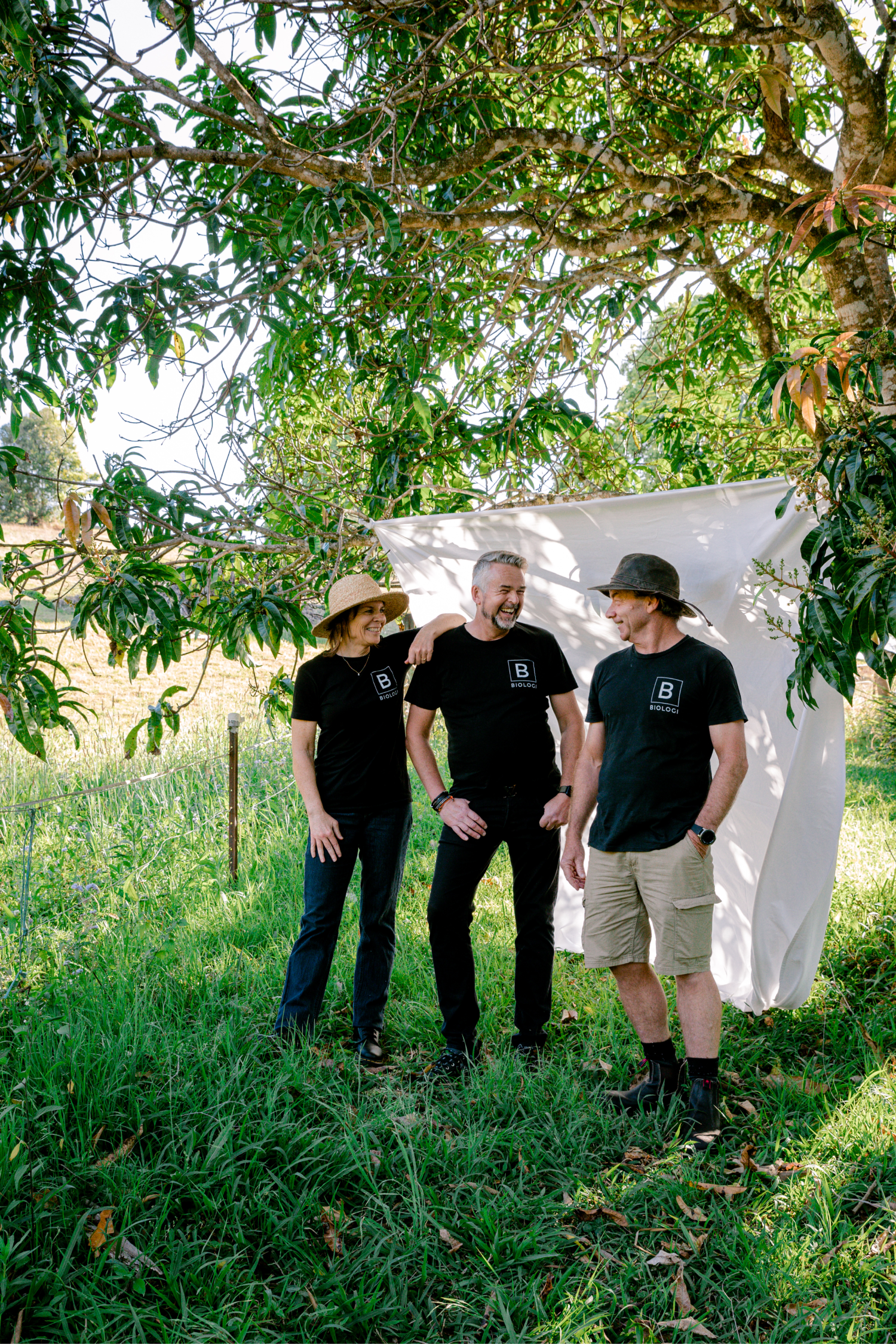 The story
Founded in 2017, Biologi is a profoundly different approach to skincare that delivers unheard of results. Australian based, made and owned, we are entirely accountable for the production process and lifecycle of our products - from plant to bottle to pore.
READ MORE
Frequently Asked Questions
What Skin Types Can Use Bg Defence Anti-Pollution Serum?

All skin types and conditions including oily, congested and breakout prone.
Are There Any Skin Conditions You Shouldn't Use Bg Defence Anti-Pollution Serum?

The Bg Defence contains the natural plant phyto-active of Salicylic Acid, if your skin in barrier impaired or sensitised, we recommend using the Bf Restore Serum first and incorporate once your skin barrier is repaired. Bg Defence may be used on sensitive skin.
Is The Bg Defence Serum Safe To Use During Pregnancy?

The Bg Defence contains the natural plant phyto-active of Salicylic Acid and we advise consulting with your medical practitioner if you are pregnant. If you wish more information, please contact our experienced customer experience team.
Can I Use The Bg Defence Serum Around The Eye Area?

May be used sparingly underneath the eye area, but not recommended for use around entire eye area or eye lashes.
Does The Bg Defence Contain Any Preservatives?

Yes, like all the Biologi serums, it contains Sodium Benzoate in 0.2% s a food grade preservative. It is a safe and tested preservative.
The Bg Defence Has A Smell, Why?

The Strawberry Gum Leaf Extract has a gentle floral note that is native to this plant.
How Does Incorporating The Bg Defence Work With My Biologi Regime?

The Bg Defence Serum fits seamlessly into your current Biologi regime. It is excellent to incorporate as a daytime serum to protect and shield your skin. An example of a Biologi regime: 1. Cleanse with Bc Refresh Cleanser AM & PM. 2. Apply Bg Defence Serum AM. Let absorb, apply sunscreen/makeup. 3. Apply skin target specific Biologi Serum PM.