DAVIDSON PLUM EXTRACT
Increases skin glow, hydration, skin strength, helps to keep breakout prone and problematic skin clear and aims to reduce associated redness.
FOR ALL SKIN TYPES

Breakout prone/problematic, oily and congested skin concerns. Early ageing and onset of fine lines. Dull skin. Keratosis Pilaris.
INGREDIENTS

Davidsonia Jerseyana (Davidson Plum) Fruit Extract, 0.2% Sodium Benzoate

Our serums contain the smallest percentage of Sodium Benzoate, a safe preservative. To preserve the natural plant extracts while not compromising the results that Biologi delivers.
PHYTO-ACTIVES

Phyto-actives are actives extracted from plants, delivered in the plants liquid matrix in a active stable form.

Gallic acid - is a phenolic acid that works as a potent anti-oxidant, reduces DNA damage, inhibits melanogenesis and improves skin disorders.
Tartaric acid - is a natural fruit acid that stimulates cell growth to modulate skin barrier function. Further, tartaric acid clears blocked pores to reduce the impact of acne and reduces coloured pigmentation allowing even skin colour.
Anthocyanin - is a flavonoid that reduces DNA damage, improves mitochondrial functionality, provides protection from UV radiation and promotes new cell growth for a bright, even complexion.
Quercetin - is a flavonoid that reduces the redness caused by sensitive skin and skin complaints such as acne. Quercetin also provides powerful antioxidant protection against damaging free radicals.
HOW TO USE

One pump to cover face and two pumps to cover face and neck.
No additional moisturiser is required.
Apply SPF during the day.

Week 1: Use once per day for the first week andthen use morning and night.

Alternatively, apply every second day for the first week, either morning or evening and then increase to daily in week two.

Note: If a skin is highly sensitive, start with the Bf Restore Serum first to help improve the barrier function of the skin. The Bd serum can then beintroduced thereafter. Due to Bd serum having high potency, it is common to experience potential skin adjustment when you first introduce this serum.
Regular price
$100.00 AUD
Regular price
Sale price
$100.00 AUD
Unit price
per
Sale
Sold out
View full details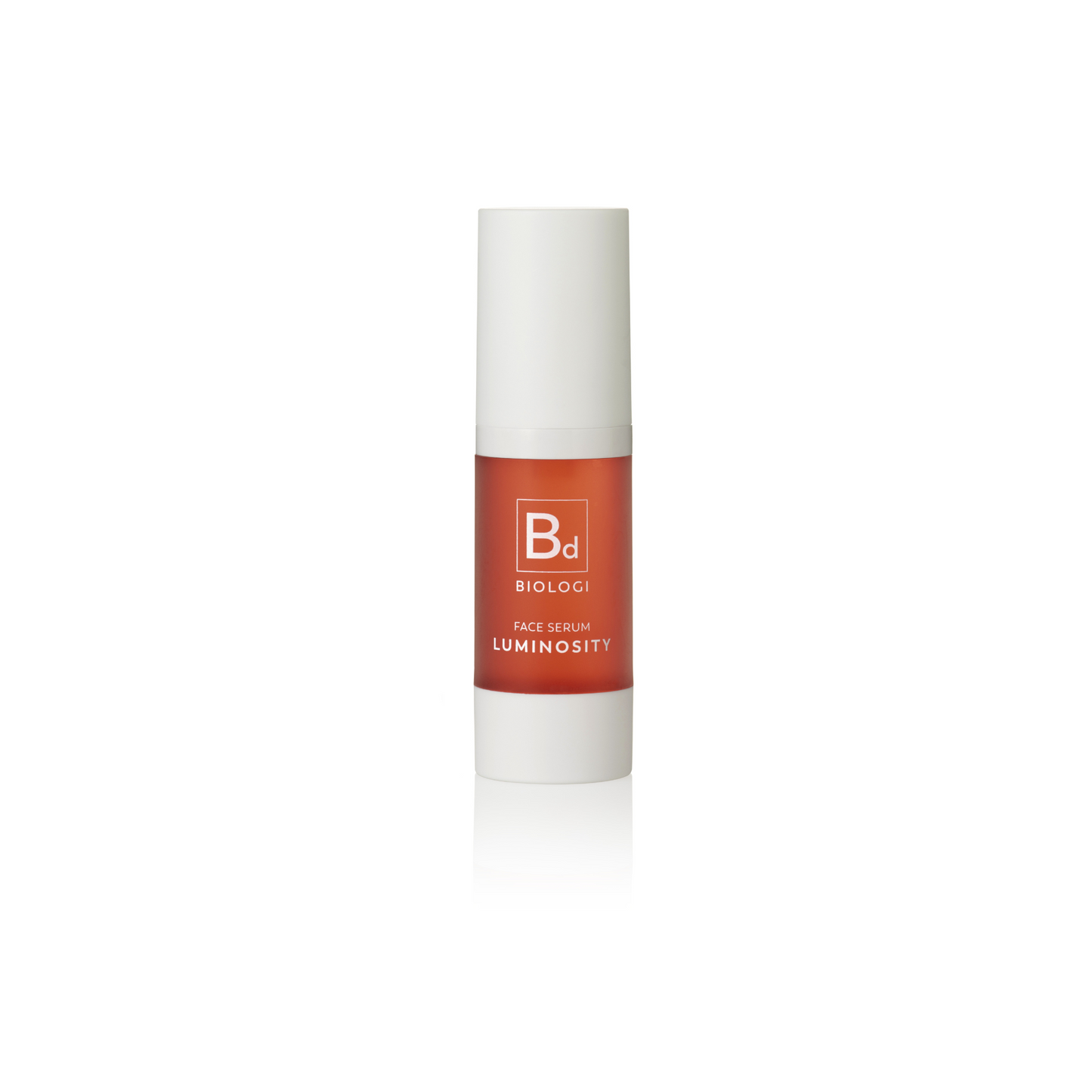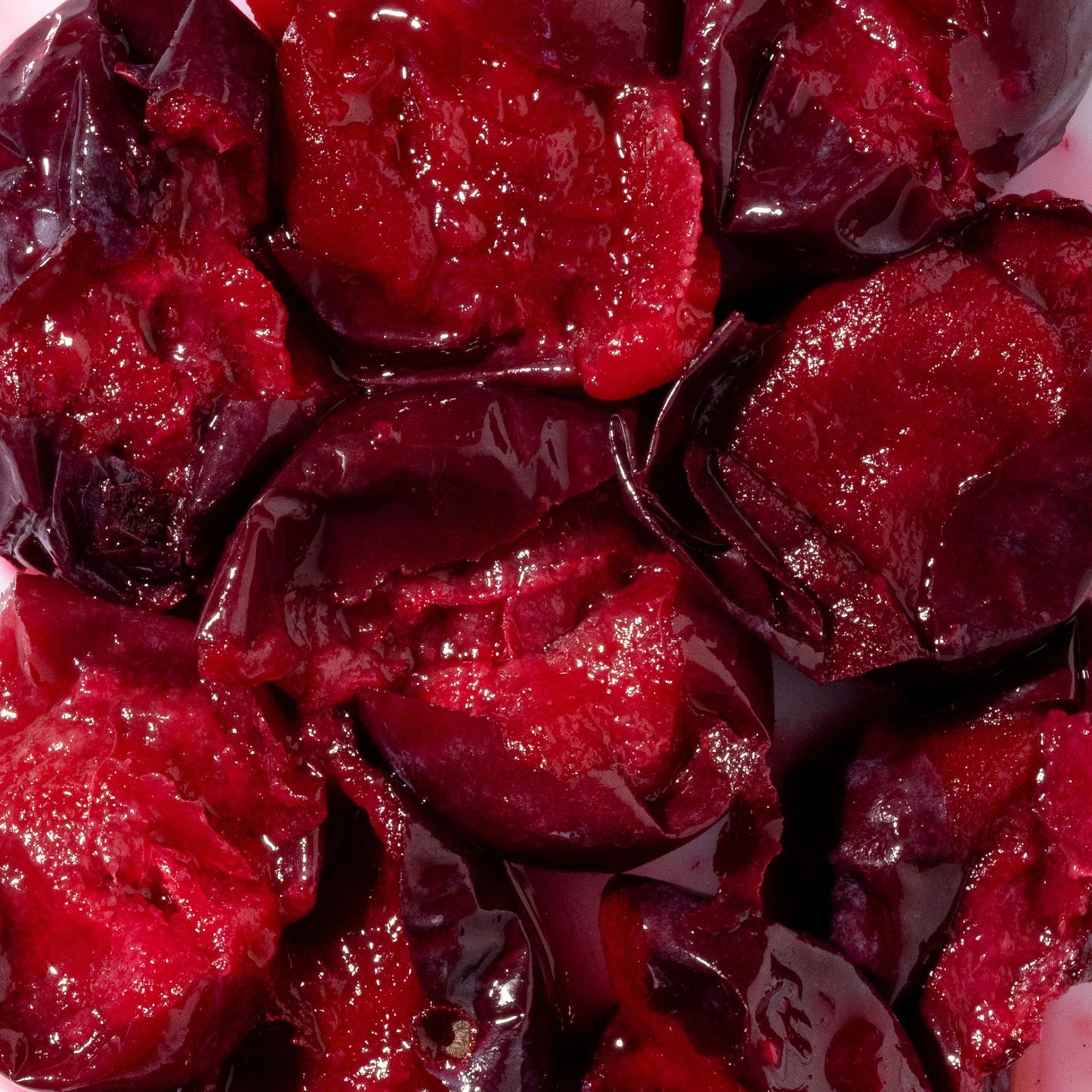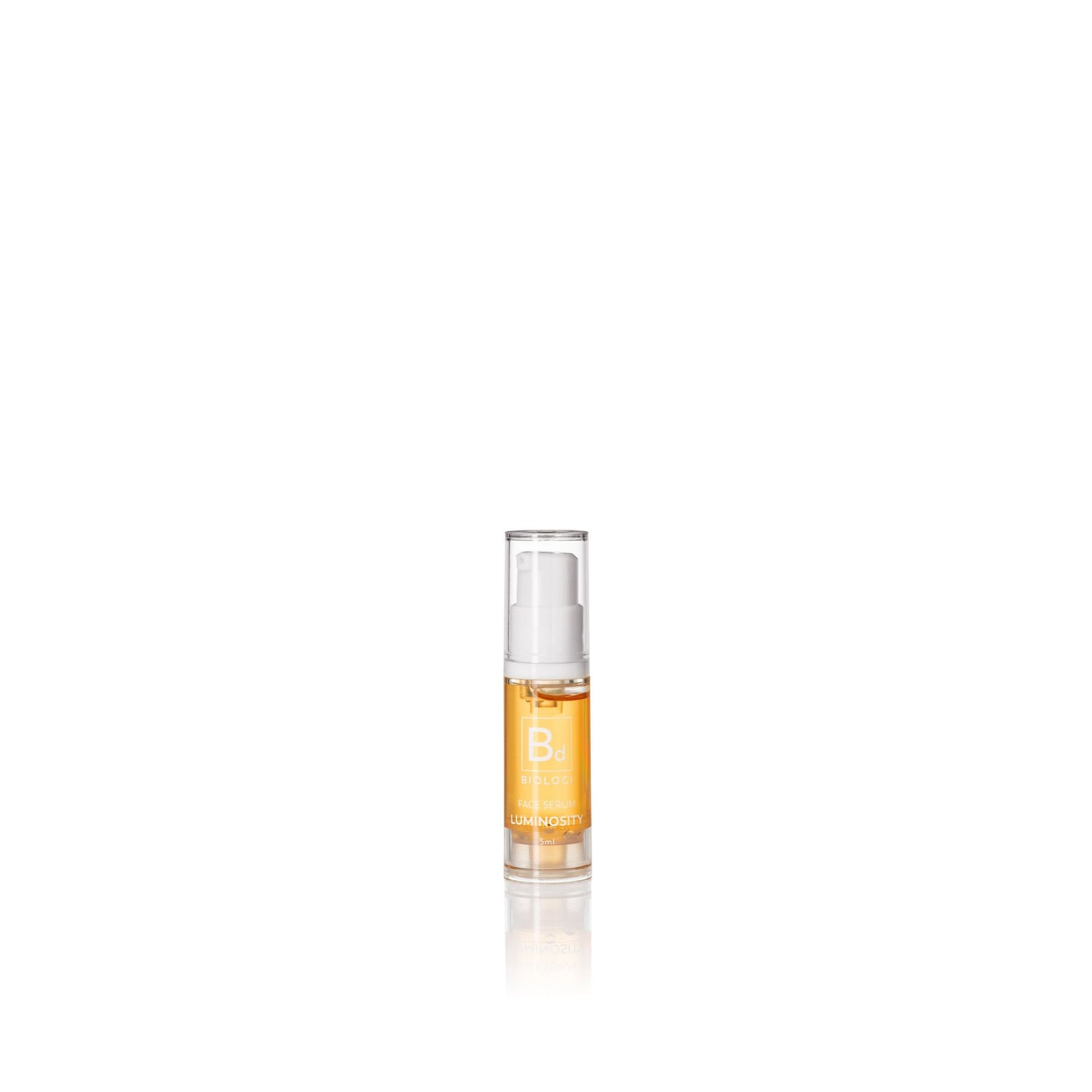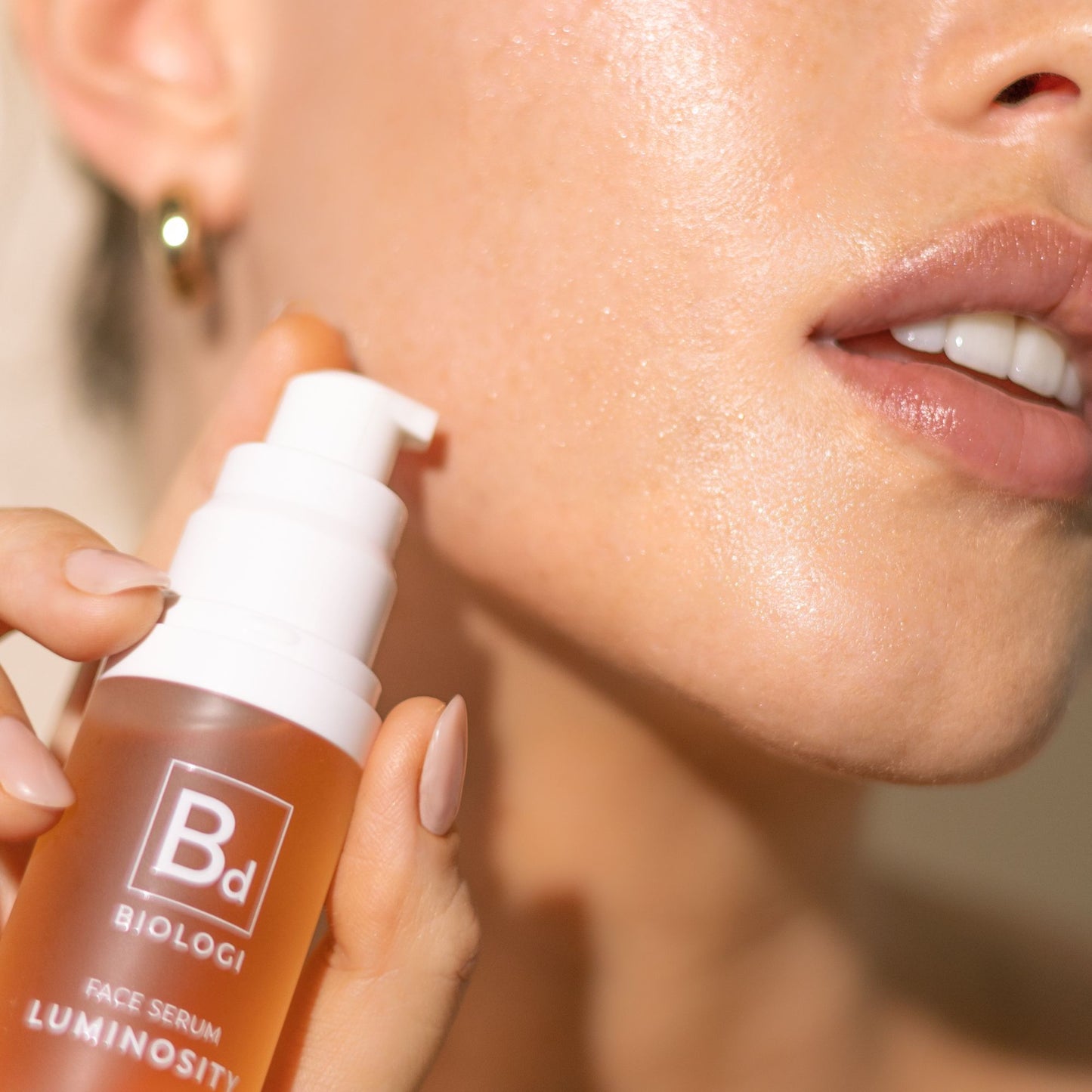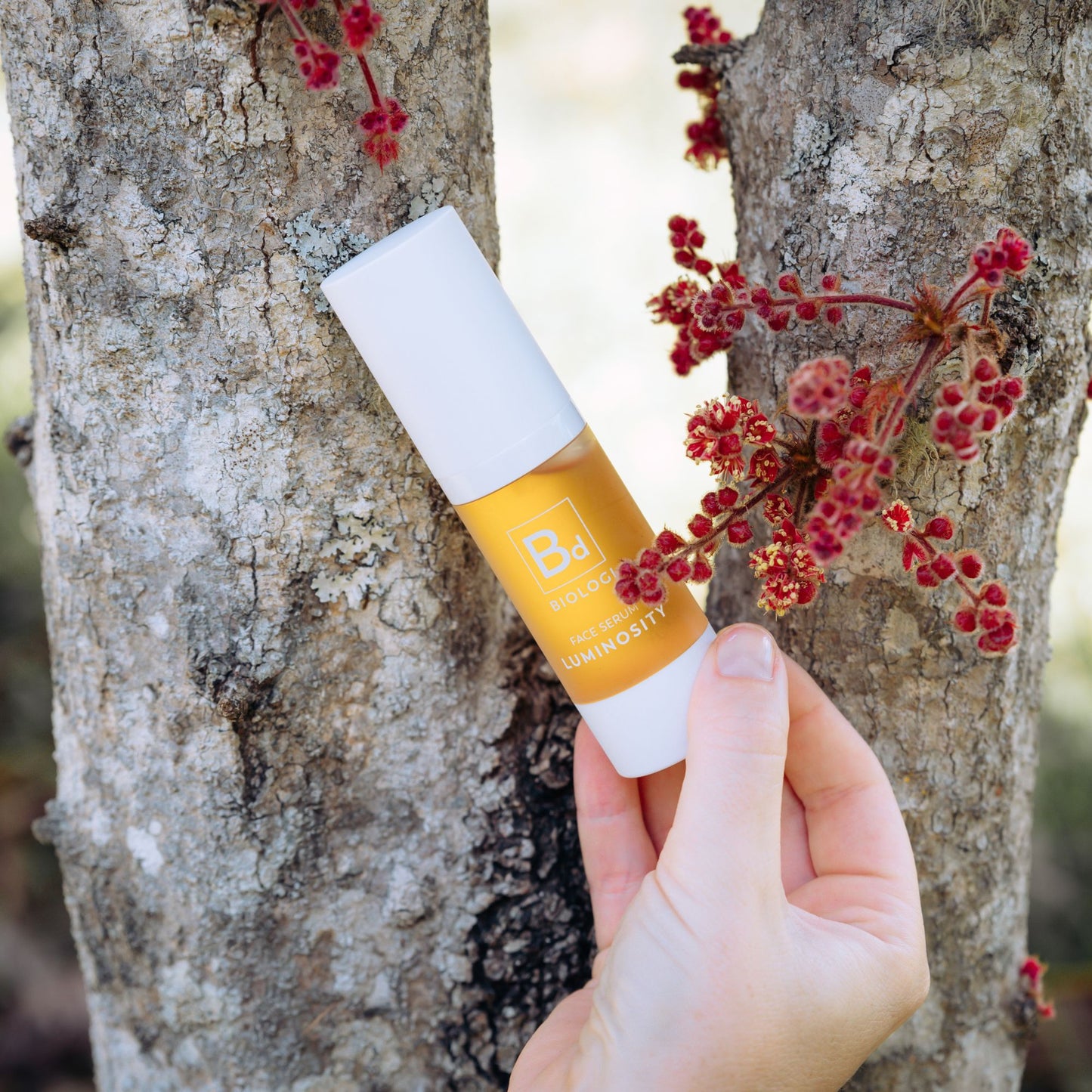 Results Driven...
"Within only 3 weeks I have noticed such a change in my skin. It is so bright, smooth, and my breakouts have completely slowed down and are healing faster than before."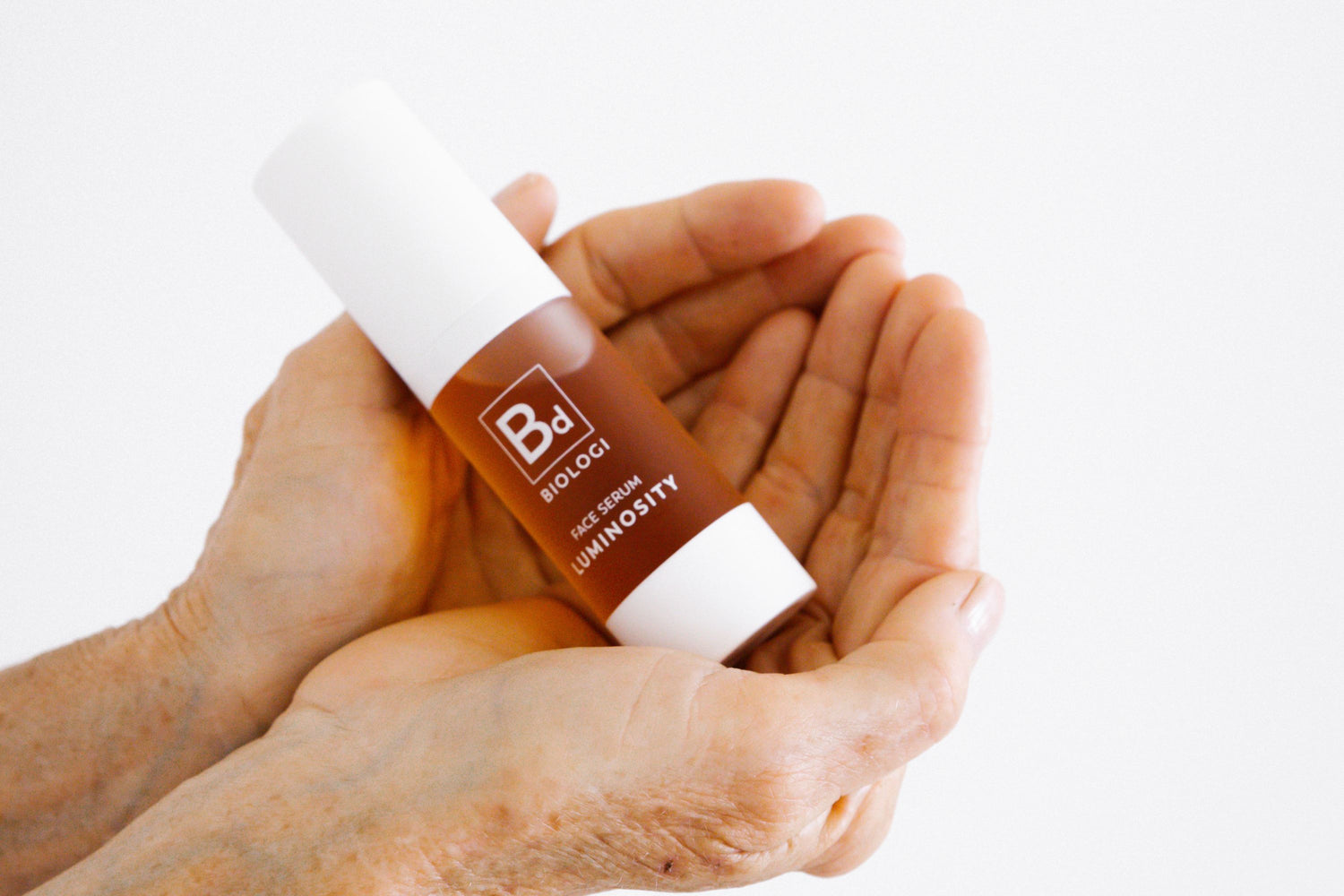 Use for
The nutrients in Davidson Plum extract make Bd Luminosity Face Serum an all-round face serum that treats a range of skincare conditions while working with the body's natural hydrating processes to nourish cells from the inside out to create an even, luminous skin tone.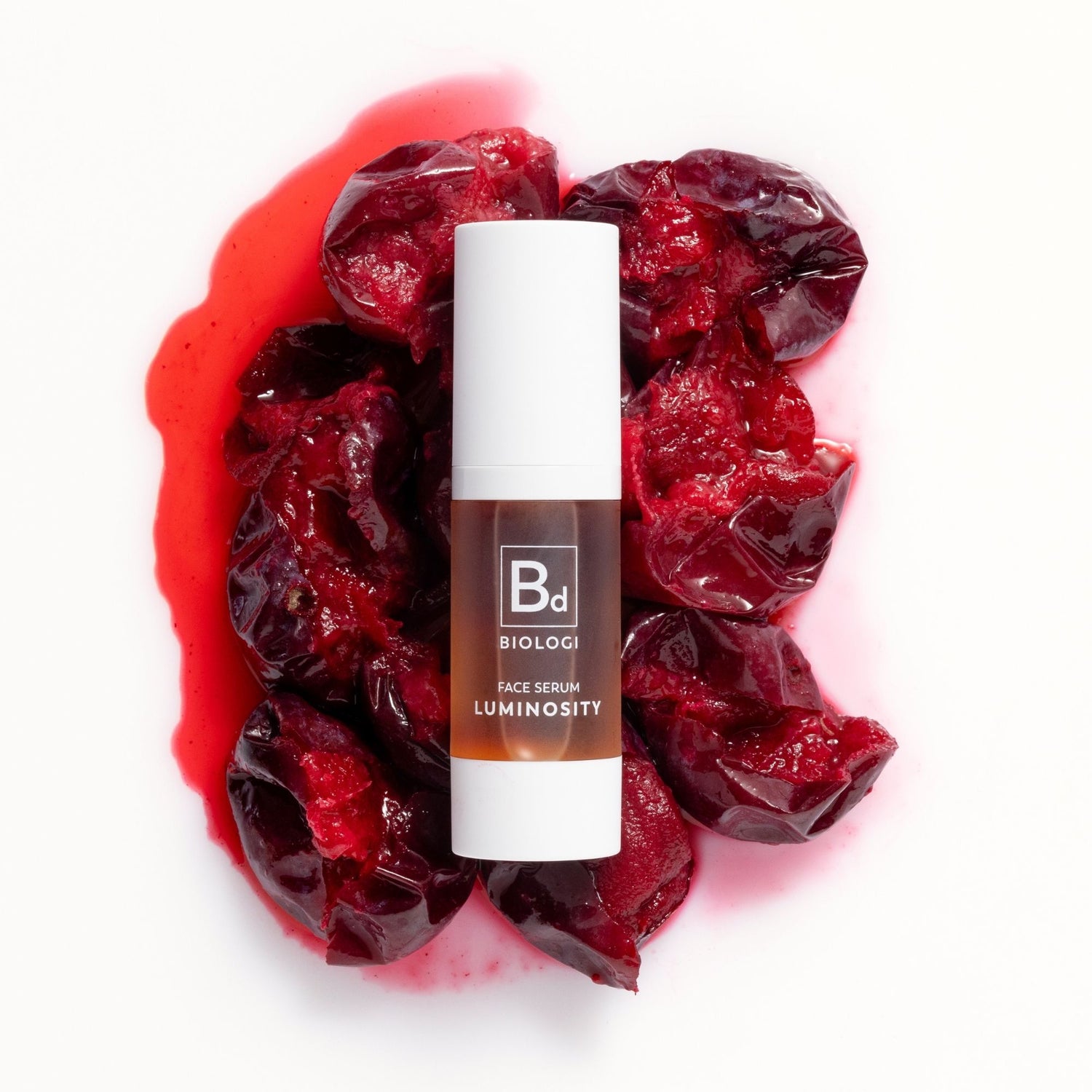 Davidson Plum
Sourced from the Byron Bay hinterland in New South Wales and South East Queensland, Davidson Plum extract is a storehouse of antioxidants and flavonoid properties. Davidson Plum works on problematic and breakout prone skin and helps nourish cells from the inside out to create an even, luminous skin tone.
Phyto-actives include: Gallic Acid, Tartaric Acid, Anthocyanin & Quercetin.
LEARN MORE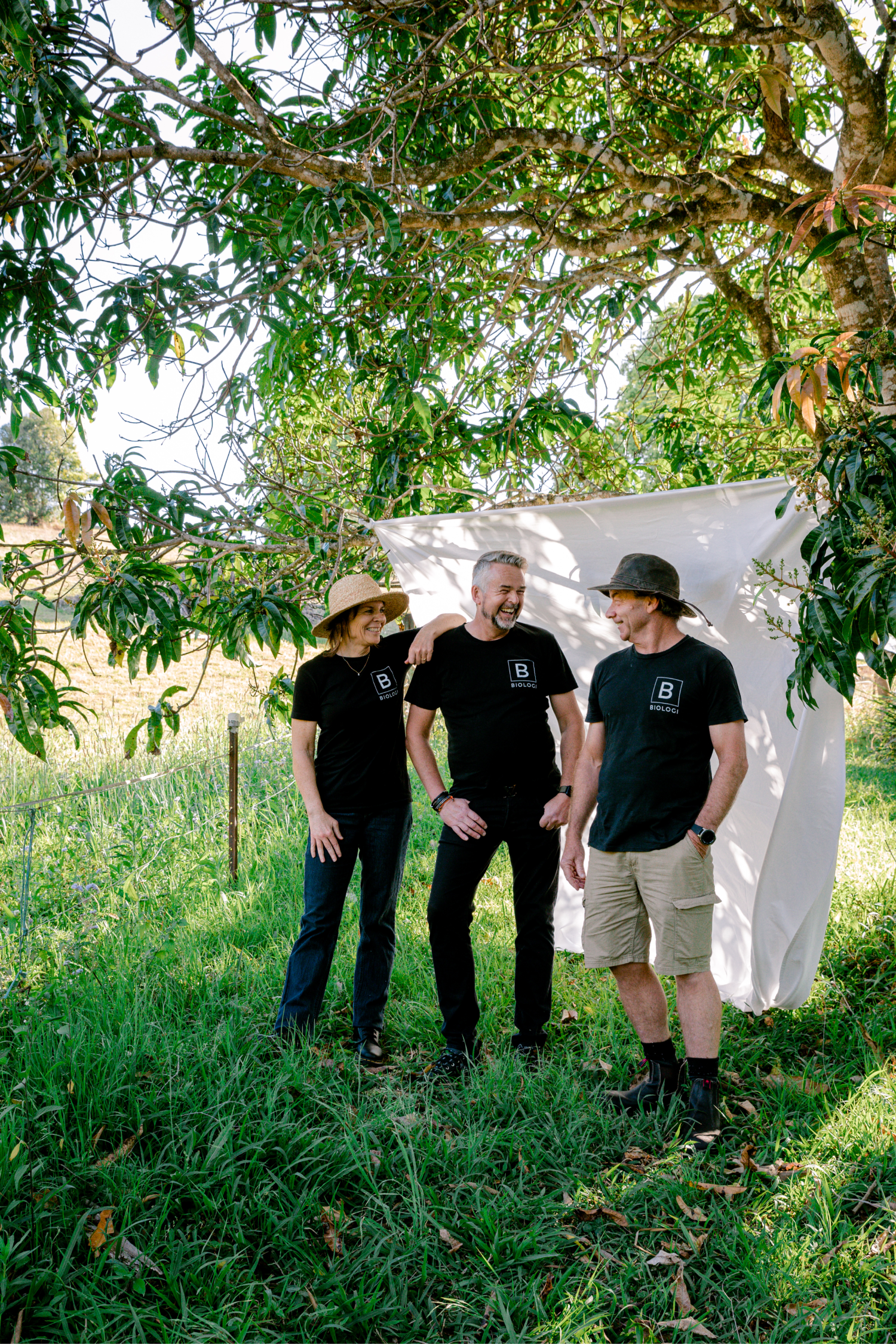 The story
Founded in 2017, Biologi is a profoundly different approach to skincare that delivers unheard of results. Australian based, made and owned, we are entirely accountable for the production process and lifecycle of our products - from plant to bottle to pore.
READ MORE
Frequently Asked Questions
Can Bd Serum Fix My Acne?

Bd serum can reduce redness associated with acne and can clear pores to lessen the chances and severity of breakouts.
How Often Should I Use Bd Serum?

We suggest starting with once per day to begin with and increase to twice per day if needed.
Will Bd Make My Skin Break Out?

Bd is highly active which is why it yields incredible results. Yes, it can cause your skin to go through a purge stage, but trust us when we say that a skin purge is one of the best things that can happen to your cells! While clear skin is the end result, common signs of a short-term skin purge can include: -Break outs -Oily skin -Sticky texture on the skin Our customer Service team are here to answer any of your concerns on skin purging, use the contact page to get in touch today.
Does The Bd Replace My Weekly Exfoliant?

We recommend seeking professional skin advice for a
customised regime.