SOAPBERRY EXTRACT
A serum cleanser free from synthetic surfactants and foaming agents. Bc Refresh Cleanser is an active but gentle cleanser, and offers a deeper clean to remove impurities from the epidermis. Provides antioxidant protection and helps to reduce redness and irritation.
FOR ALL SKIN TYPES AND CONDITIONS

All skin types, even sensitive skins, problematic skin concerns and breakout prone.
INGREDIENTS

99.8% Sapindus Mukorossi (Soap Berry) Extract, 0.2% Sodium Benzoate

Our serums contain the smallest percentage of Sodium Benzoate, a safe preservative. To preserve the natural plant extracts while not compromising the results that Biologi delivers.
PHYTO-ACTIVES

Phyto-actives are actives extracted from plants, delivered in the plants liquid matrix in a active stable form.

Amino acids - work to naturally condition skin while reducing redness and irritation. The significant antioxidant activity builds protection against free radicals to strengthen cells while leaving the complexion smooth and supple.
Triterpene glycosides - naturally contain significant antioxidant activity to protect against free radical damage while contributing to a brighter complexion. The actives work as a natural foaming and cleansing active that gives the cleanser a soapy texture. As a potent anti-inflammatory active, triterpene glycosides give the cleanser its soapy texture reducing redness and fighting against the early signs of ageing.
Amines - are a powerful source of antioxidants functioning to protect the skin against free radical and environmental damage. Amines act to reduce blemishes while building protein hydrolysate moisture into the skin to avoid drying out the complexion while removing surface dirt and oil.
Phenolic acids - provide significant antioxidant protection against free radical and environmental damage. While working to reduce redness and irritation, phenolic acid plump skin to reduce the appearance of fine lines and wrinkles.
HOW TO USE

Use 2-3 pumps, apply to damp hands and lightly massage over skin and remove with Biologi Microfibre Cloths.
Use twice a day to build antioxidant protection, strengthen barrier function and promote a healthy skin microbiome.
Can be used as a body cleanser and also as a shaving foam.
Regular price
Sale price
$64.55 AUD
Unit price
per
Sale
Sold out
View full details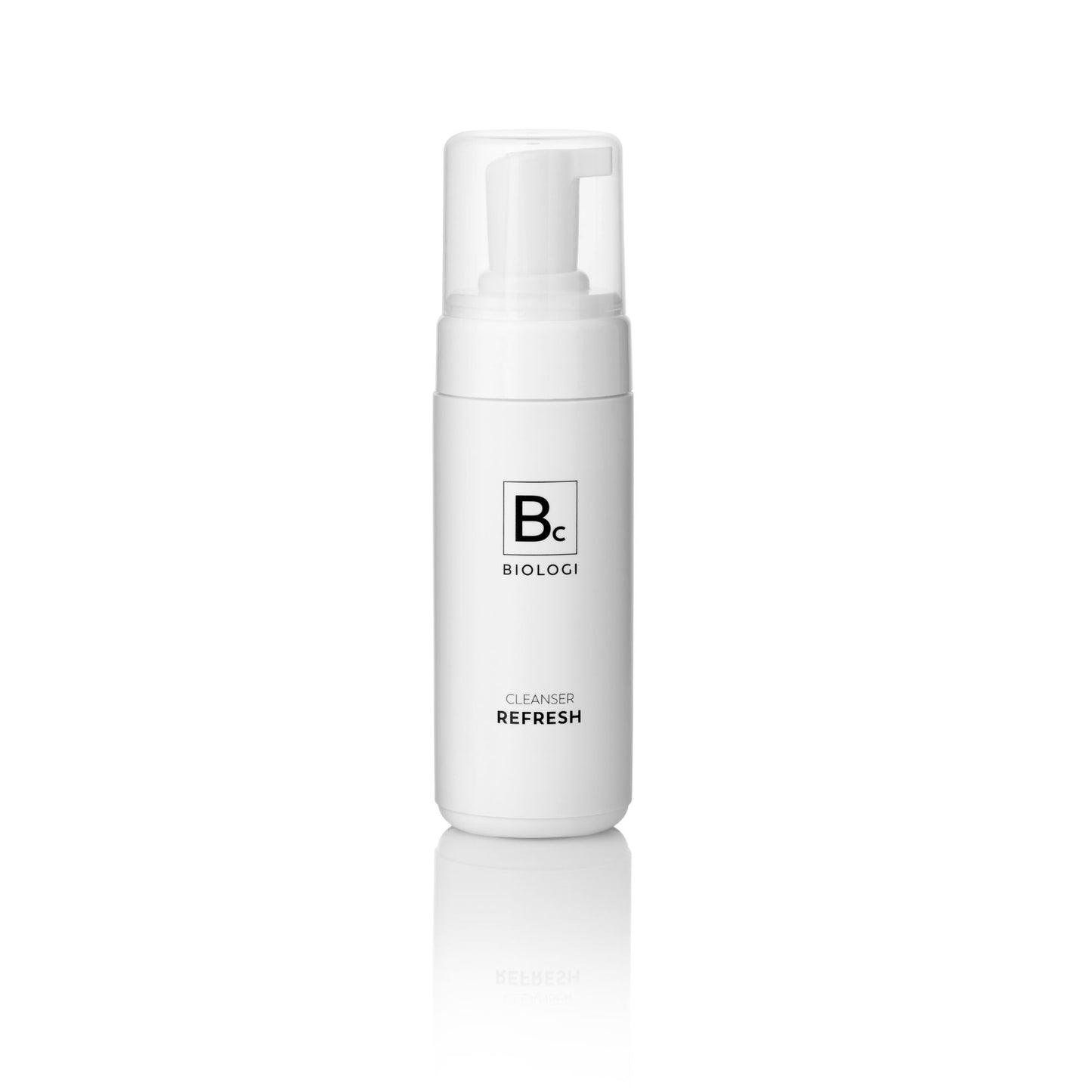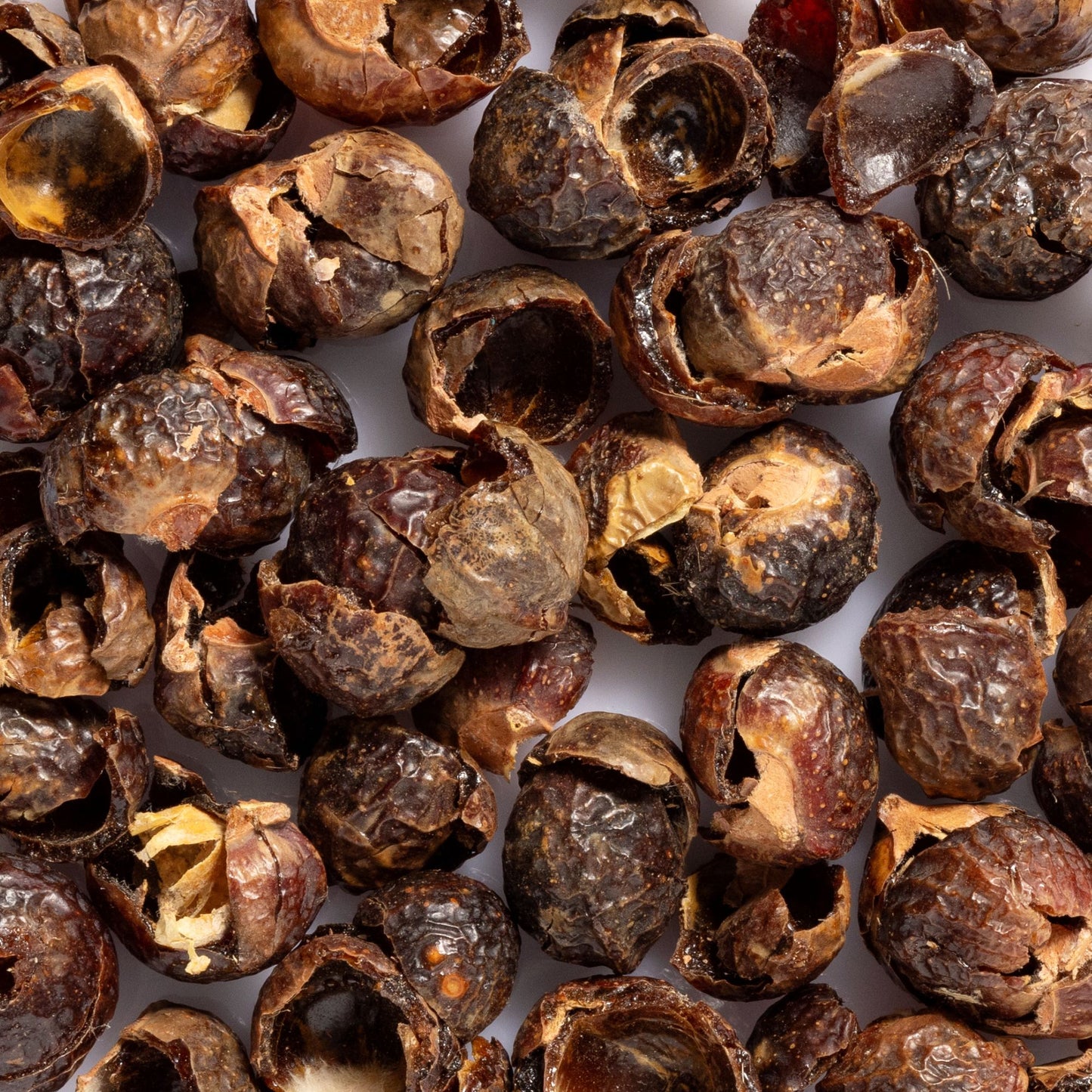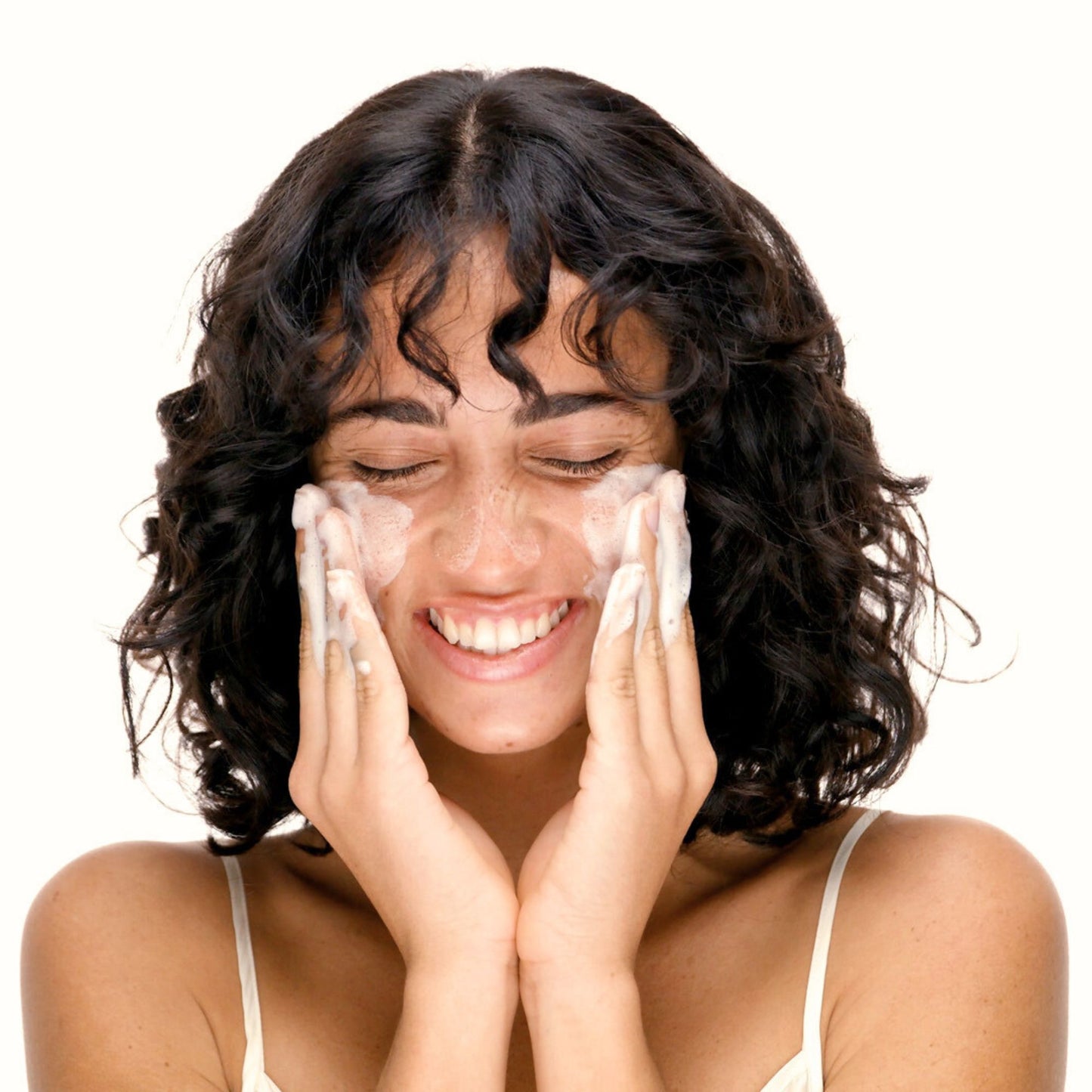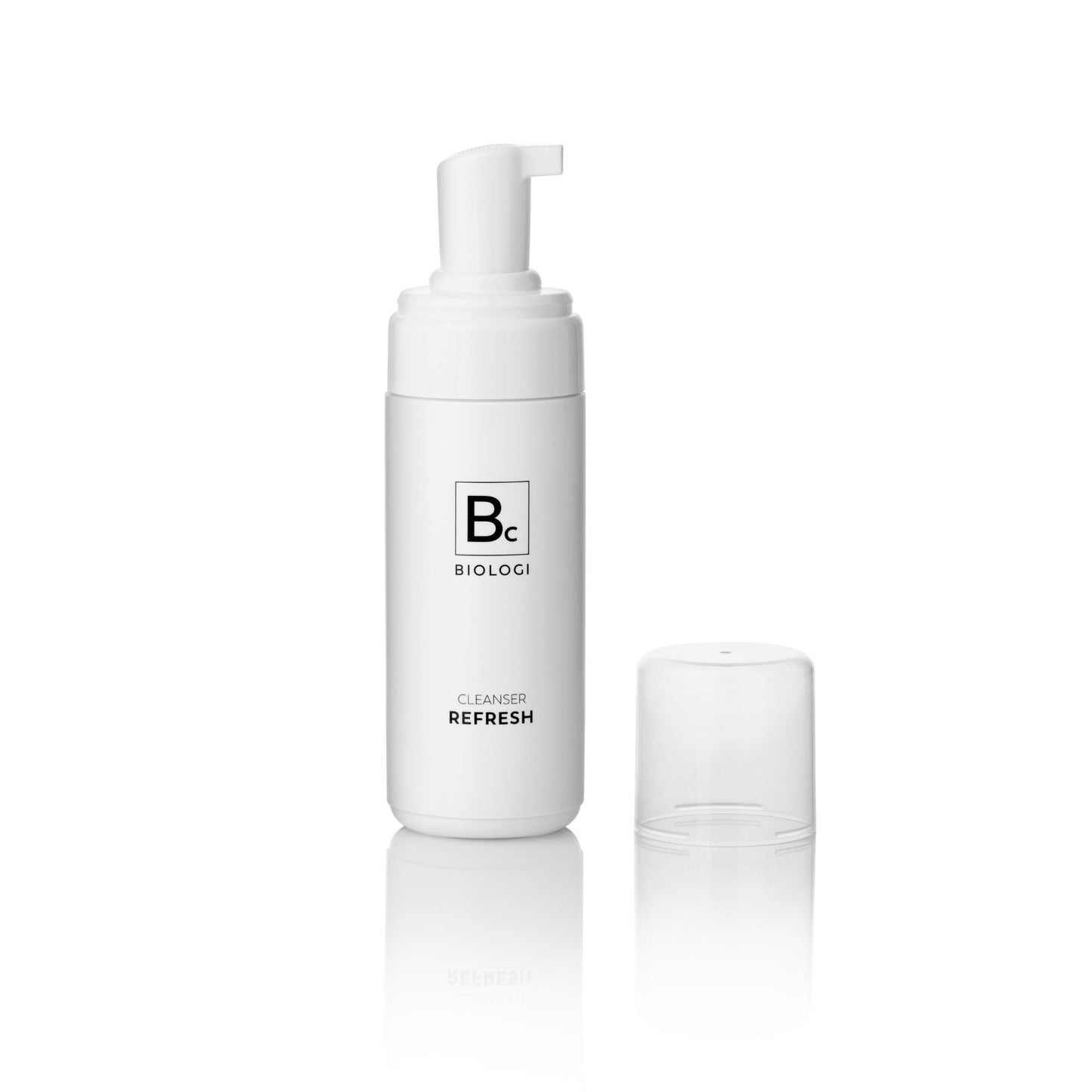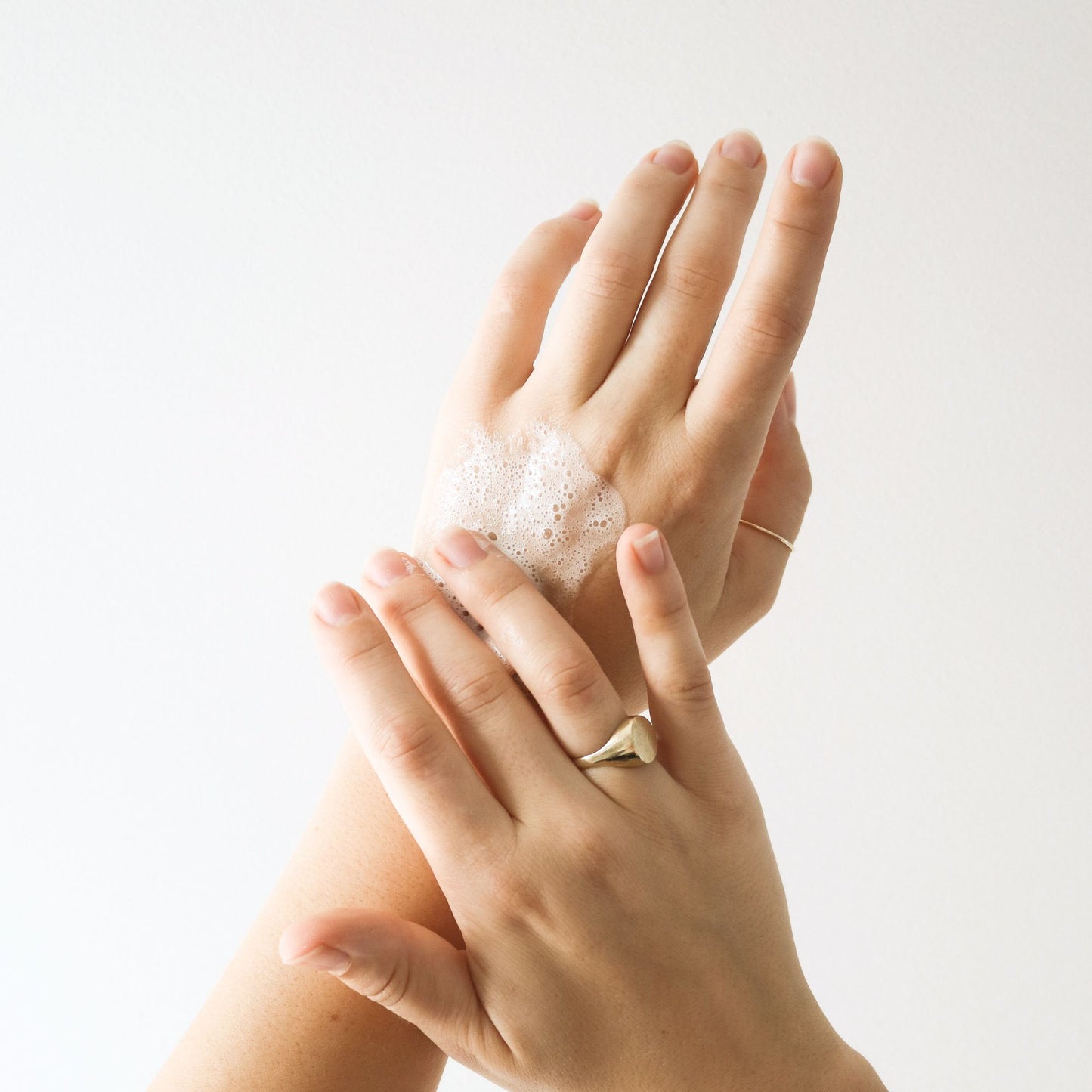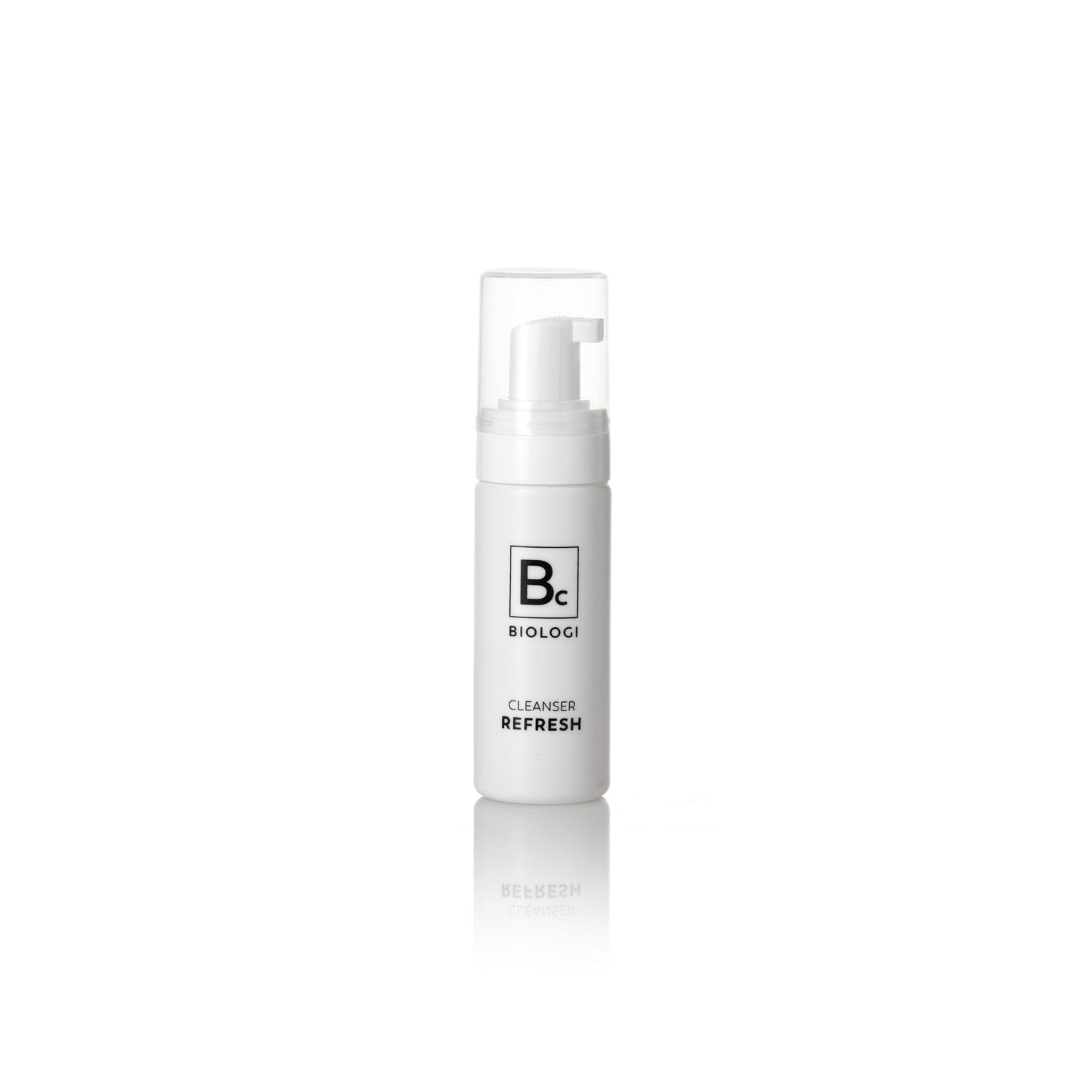 A revolutionary serum cleanser.
Through extensive research and trials, we discovered a potent extract that works as cleanser without the use of synthetic activating agents and harmful surfactants. Our revolutionary extraction method has now allowed us to bottle this as a beautiful serum cleanser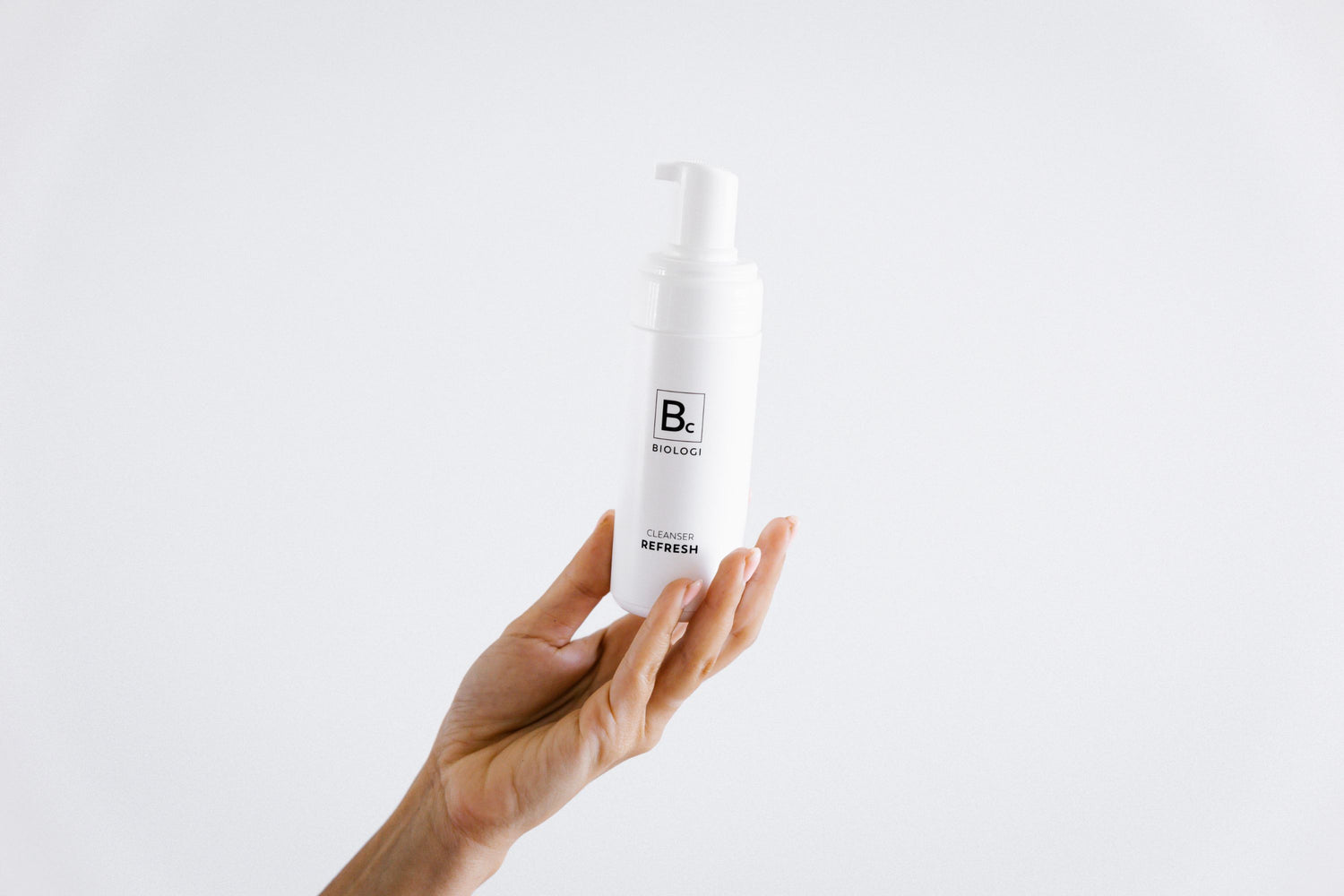 Use for
Bc Cleanser, unlike traditional cleansers, avoids skin dryness by utilising Soapberry's Triterpene Glycoside, a non-stripping foaming agent. Its water-soluble nature allows deep penetration, offering more than surface-level cleansing—it hydrates, provides antioxidant protection, and aids skin repair. Fragrance-free, it eliminates common irritants. With a blend of amines, phenolic acids, and amino acids, it builds antioxidant defence, working on a cellular level. Suitable for all skin types, its active ingredients simultaneously hydrate, nourish, and protect without synthetics.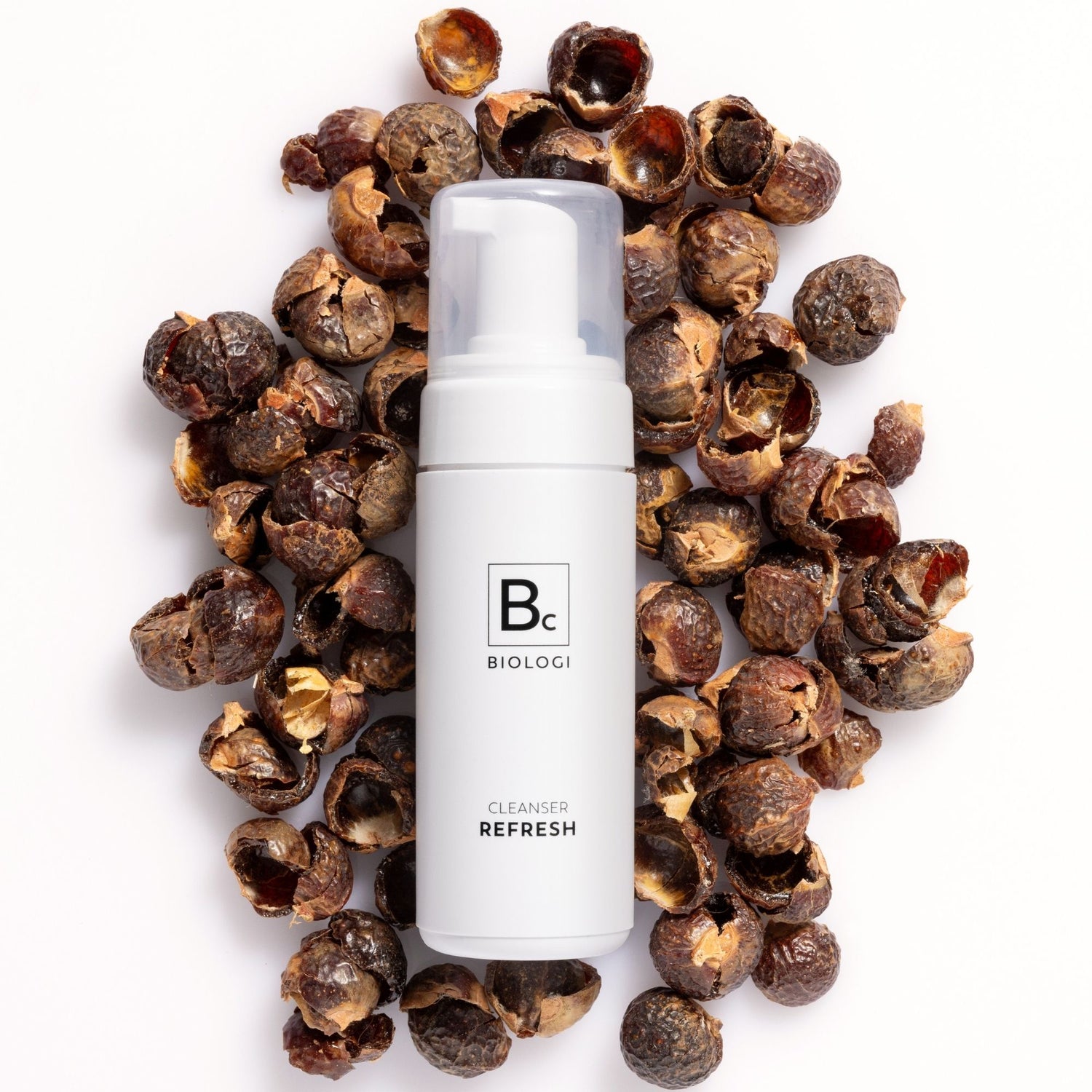 SOAPBERRY
Sapindus Mukorossi is a species of tree and our Soapberry extract is wild harvested in Pakistan. Chosen for the highest amount of Triterpene Glycosides, a natural foaming agent, it effectively cleans the skin without drying it out.
Phyto-actives include: Amino Acids, Amines, Triterpene Glycosides, Phenolic Acids.
LEARN MORE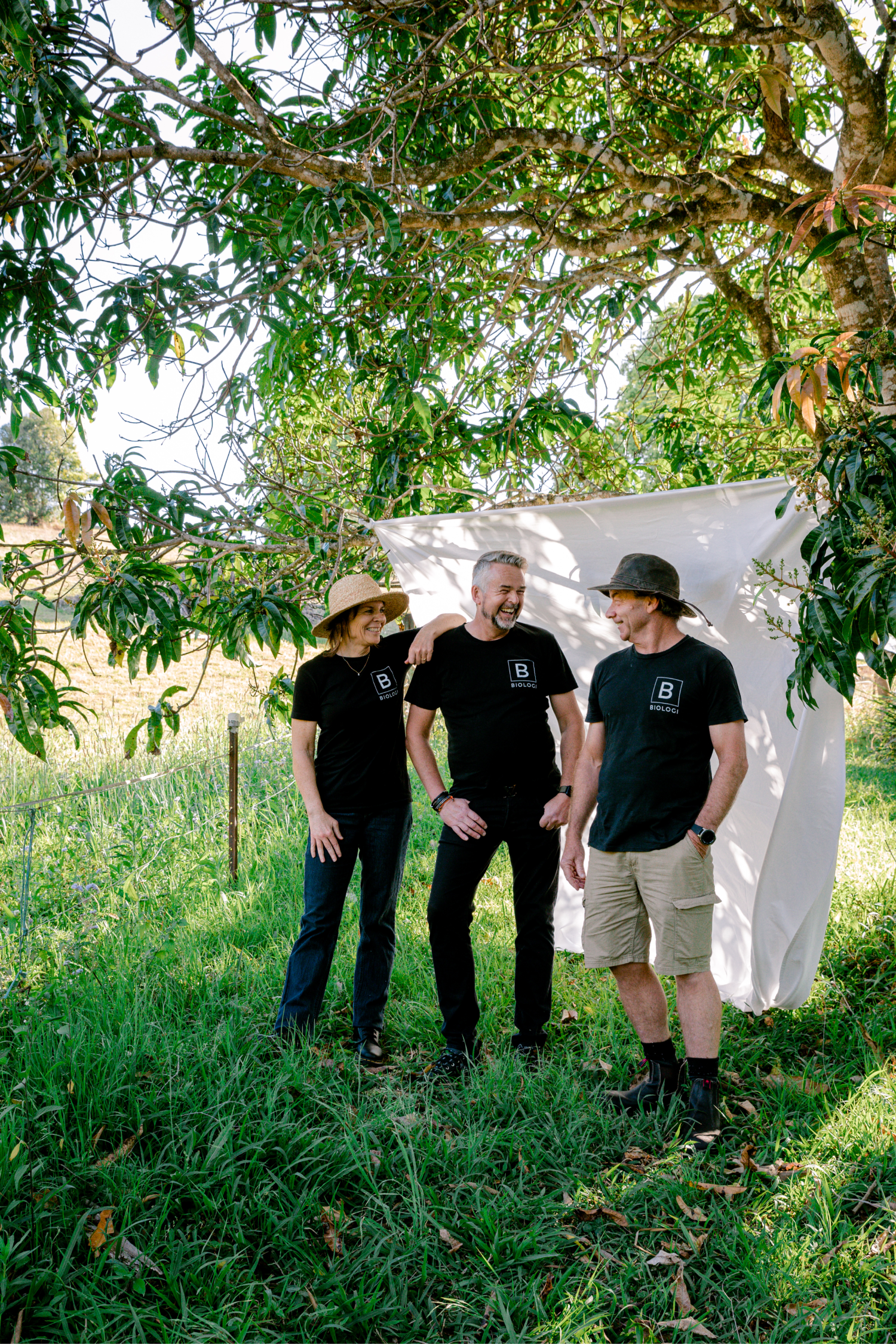 The story
Founded in 2017, Biologi is a profoundly different approach to skincare that delivers unheard of results. Australian based, made and owned, we are entirely accountable for the production process and lifecycle of our products - from plant to bottle to pore.
READ MORE
Frequently Asked Questions
Can I Use Bc Refresh To Remove Eye Makeup?

We don't recommend putting the cleanser near your eyes. While Soapberry is completely natural, the powerful phytonutrients may cause irritation. We recommend using a reusable microfibre pad to remove all eye makeup.
Does It Foam?

Bc is a serum cleanser. The Soapberry extract contains a natural foaming agent so it has a runny, soapy texture and while it pumps out as a light foam the texture changes to feel silky as you start to cleanse. The Bc Refresh is free from synthetic foaming agents that create the thick, frothy texture and dry out the skin like you might be used to with traditional cleansers so it can take some time to adjust.
Why Do I Need A Reusable Microfibre Pad?

The skin is exposed to millions of toxins each day. Removing makeup and surface toxins with our Biologi Microfibre Cloths will allow the cleanser to work more efficiently and remove impurities from the epidermis.
How Often Should I Cleanse My Face?

Every day, twice a day! We recommend cleansing in the morning and a double cleanse at the end of the day.
What Does It Smell Like?

Bc Refresh is free from artificial fragrance and smells exactly like it does in the plant!
I Have Sensitised Skin, Can I Use This Cleanser?

This daily cleanser is suitable for all skin types. Due to the highly active and soothing phytonutrients, it's particularly gentle and beneficial for normal-to-dry, sensitive and problematic skin.
Is The Bc Refresh Suited To A Skin With Acne?

Yes. The Bc Refresh Cleanser contains a combination of plant actives that work exceptionally well at improving barrier hydration and assisting with reducing the redness associated with problematic/breakout prone skin. When breakouts are present, they are often red and angry, so the Bc Refresh is a great cleanser to help soothe and ease the redness and severity of breakouts.