EMU APPLE FRUIT POWDER EXTRACT
A distinctively special 3-in-1 body scrub that exfoliates and removes dulling body cells. Aims to nourish and hydrate. Leaves skin feeling refreshed and rejuvenated. Provides post body exfoliation glow.
FOR ALL SKIN TYPES AND CONDITIONS FOR USE ON THE BODY

Dry and sun damaged body skin. Pre self and and removal of old self tan. Keratosis Pilaris. To remove dulling dead cells on the body.

Not suitable for the face or children and should be avoided by individuals with nut and sesame allergies.
INGREDIENTS

Sodium Chloride, Macadamia Integrifolia (Macadamia) Seed Oil, Sucrose, Kaolin, Kunzea Pomifera (Emu Apple) Fruit Powder, Quartz, Tocopherol.
PHYTO-ACTIVES

Phyto-actives are actives extracted from plants, delivered in the plants liquid matrix in a active stable form.

Phyto-actives found in Activate Body Scrub.

Vitamin C - Plant vitamin C helps to boost skin collagen and assists with brightening.  It is a superior antioxidant for the skin and aids in boosting skin immunity, helping to combat skin damage from the effects of UV rays. Vitamin C is a great skin vitamin as it provides a multitude of benefits making it suitable for most skin types and conditions.
Vitamin E - aids in soothing and calming and provides healing properties for the skin. 
Minerals - Calcium, magnesium, iron, potassium and zinc are essential for good skin health and provide a multitude of skin benefits. They help to act as catalysts for many biological reactions and processes for the skin. A healthy skin requires optimum levels of minerals.
Essential Fatty Acids - Oleic, Palmitoleic and Linoleic fatty acids aid in the integrity of skin barrier strength helping to reinforce cell membranes and assisting with reducing trans epidermal water loss.
HOW TO USE

Using the Biologi Bamboo Spatula (sold separately), gently mix the contents in jar.
Apply to body before showering/bathing.
Massage over body in long even strokes, paying extra attention to dry areas.
Remove by rinsing well under shower/in bath. We recommend using the Biologi Bamboo Cleansing mitt to assist in removal.
Pat dry skin.
Alternatively, use a scoop and sprinkle into bath for a luxurious exfoliating soak.
Use 1-2 a week or as professionally recommended.
Regular price
Sale price
$61.82 AUD
Unit price
per
Sale
Sold out
View full details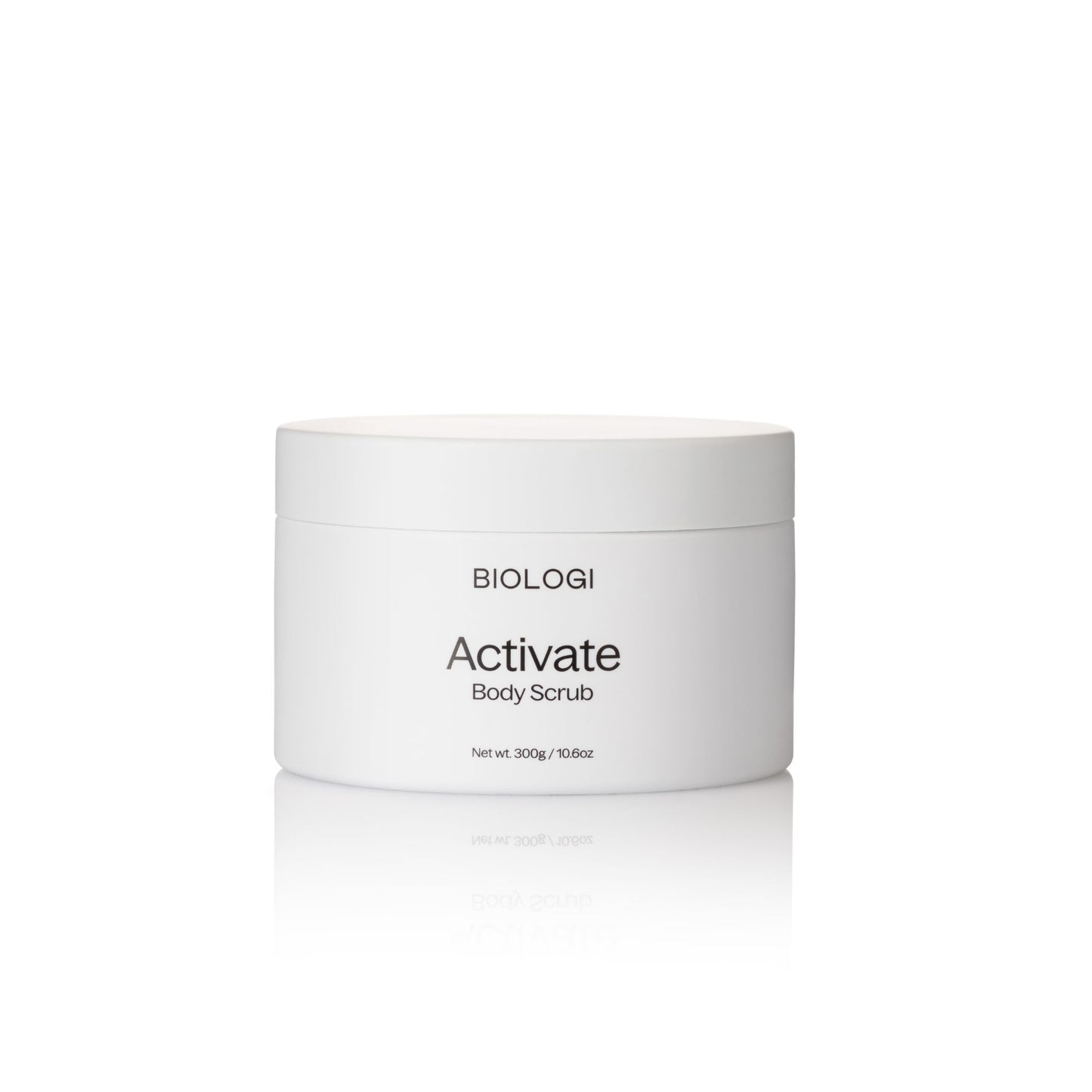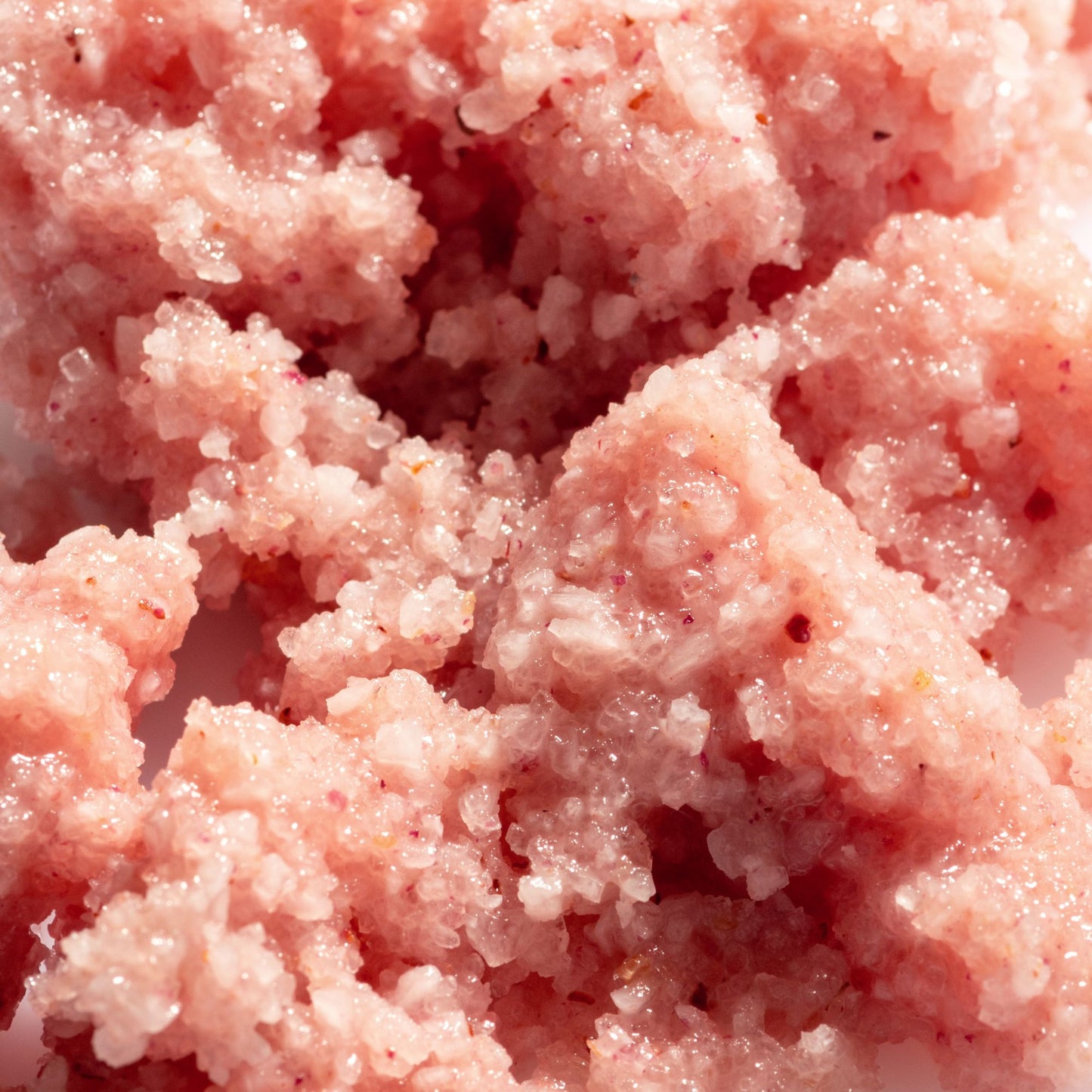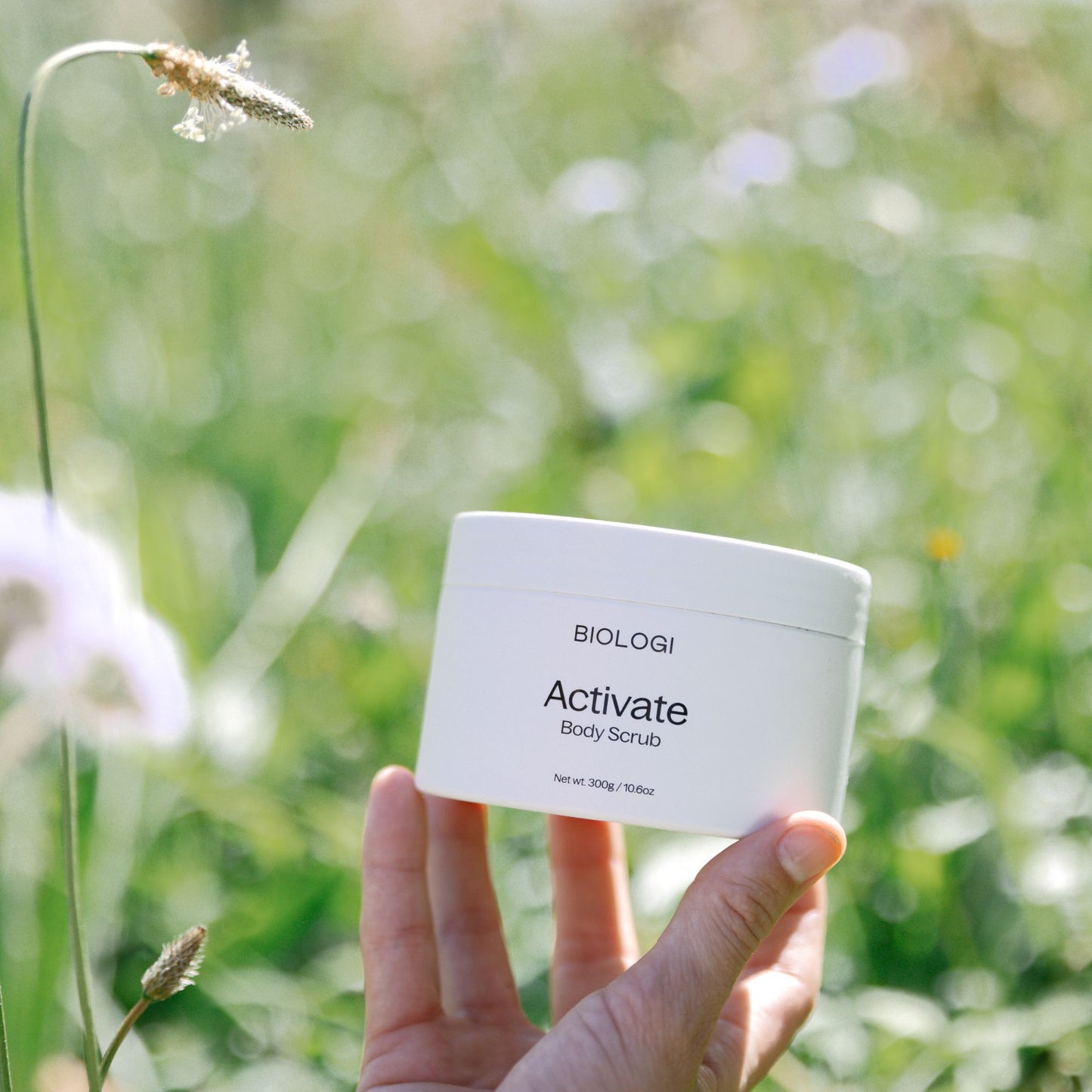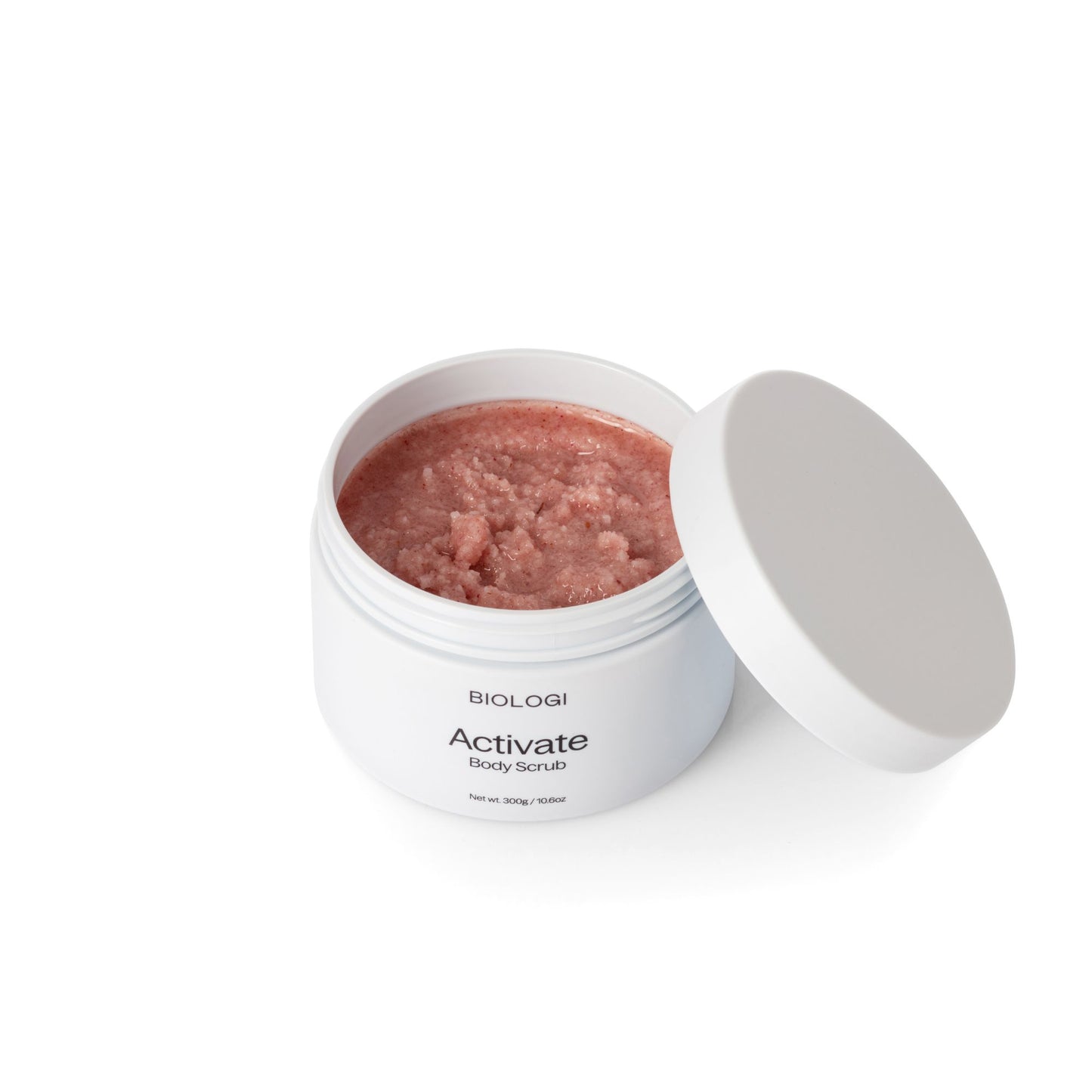 We've cleaned up the body care category....
A unique 3 in 1 body scrub powered by pure, Australian ingredients.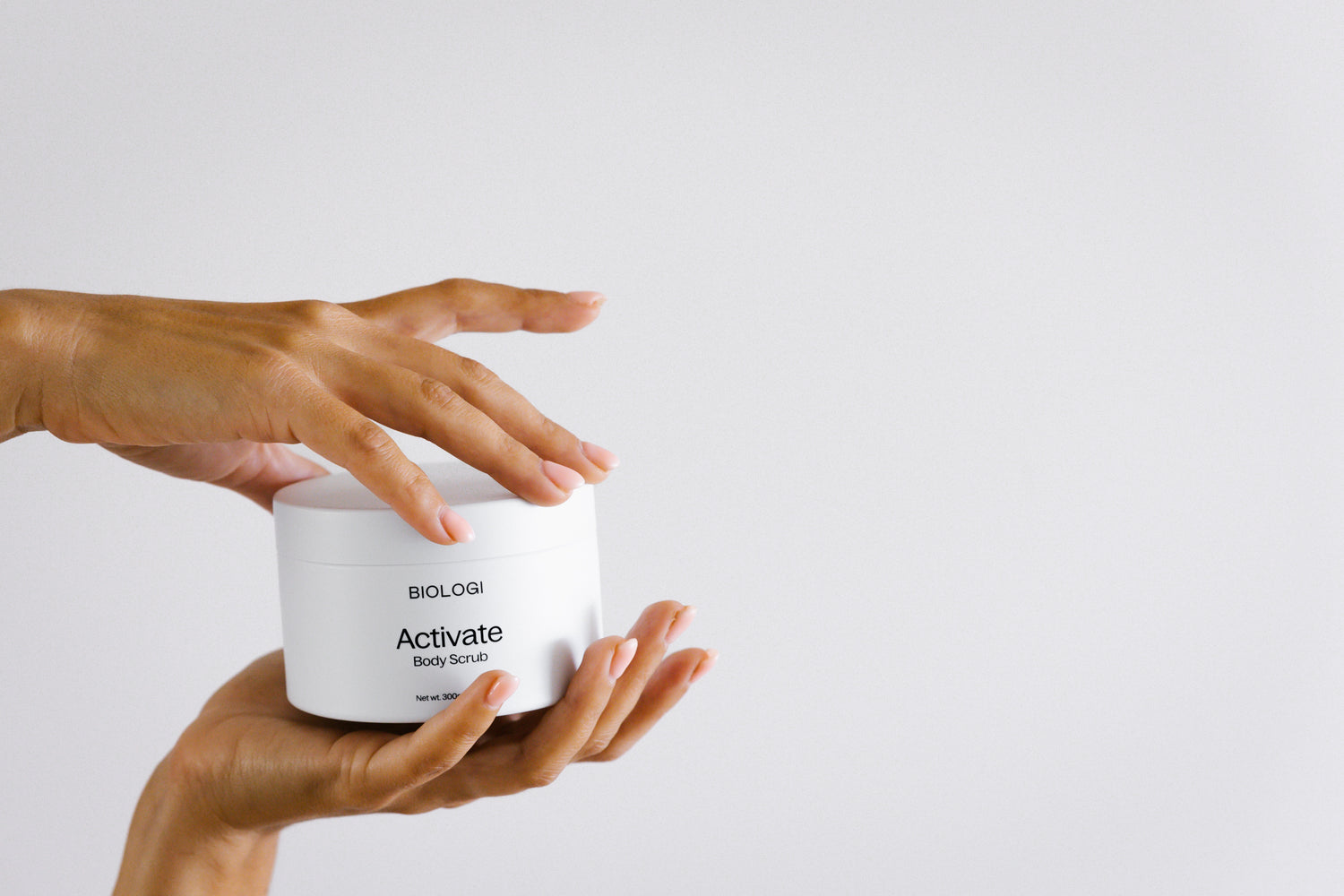 Use for
We have taken the best from nature and formulated what we believe is the cleanest most natural body scrub on the market today.  Activate Body Scrub is unique and works in three ways to provide your body with these ultimate skin benefits.
Its skin protective, rich in vitamins and minerals to boost body skin health whilst fighting against oxidative stress.
Activate Body Scrub effectively exfoliates and remove dulling dead cells from the body to leave the skin refreshed and polished.
It fortifies, soothes, nourishes, and intensely hydrates your body skin.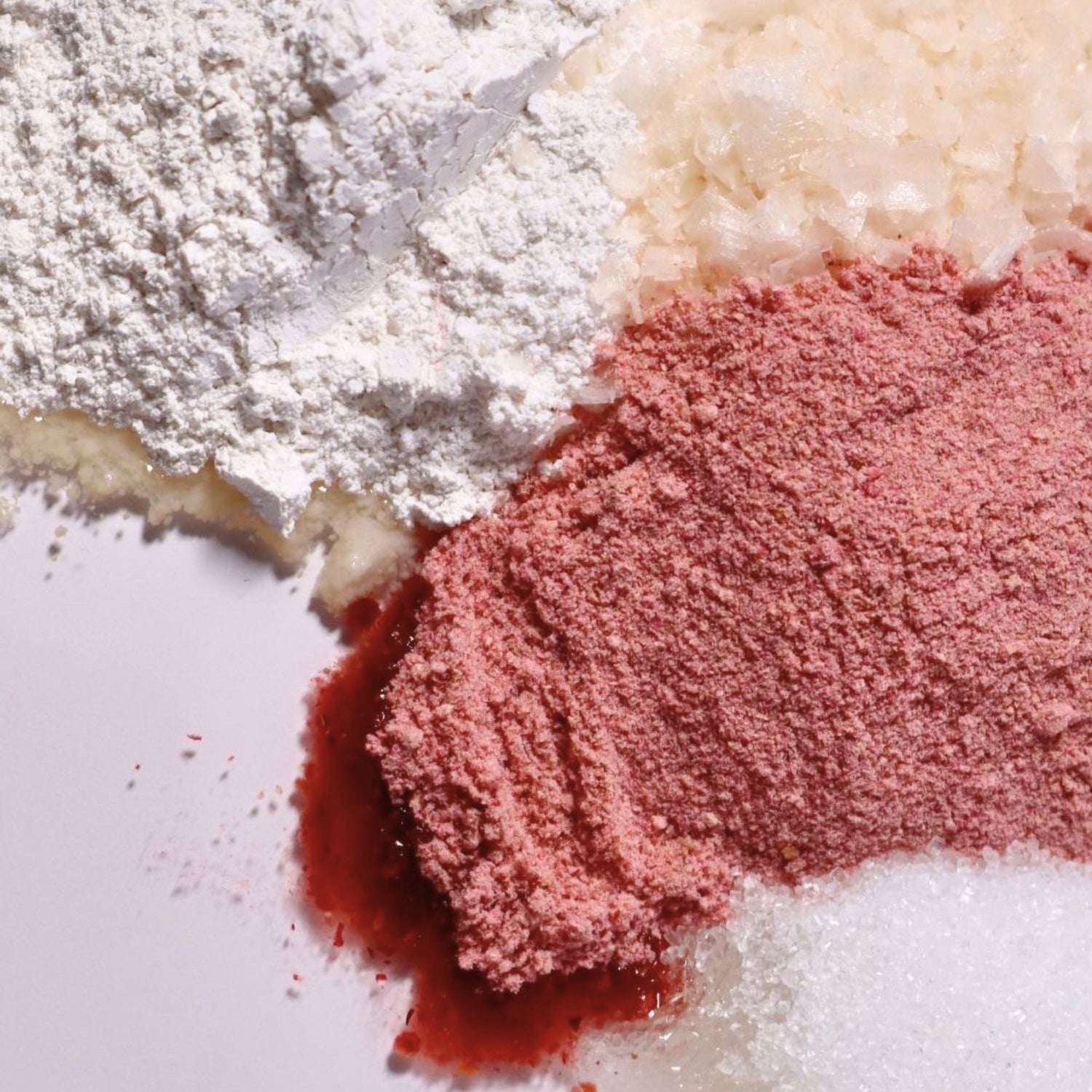 Emu Apple, Macadamia, Salt, Sugar, Kaolin
We meticulously selected these remarkable Australian ingredients for their skin-reviving potential. Our hero ingredient, Emu Apple Fruit Powder, is rich in plant vitamins C, E and minerals that boosts skin health whilst fighting against oxidative stress.
Protective Emu Apple fruit powder, rich in vitamins and minerals boosts body skin health whilst fighting against oxidative stress.
Pure Australian salt, sugar and clay exfoliate to remove dulling dead cells from the body leaving the skin refreshed and polished.
Precious Australian Macadamia Oil fortifies, nourishes, and intensely hydrates your body skin.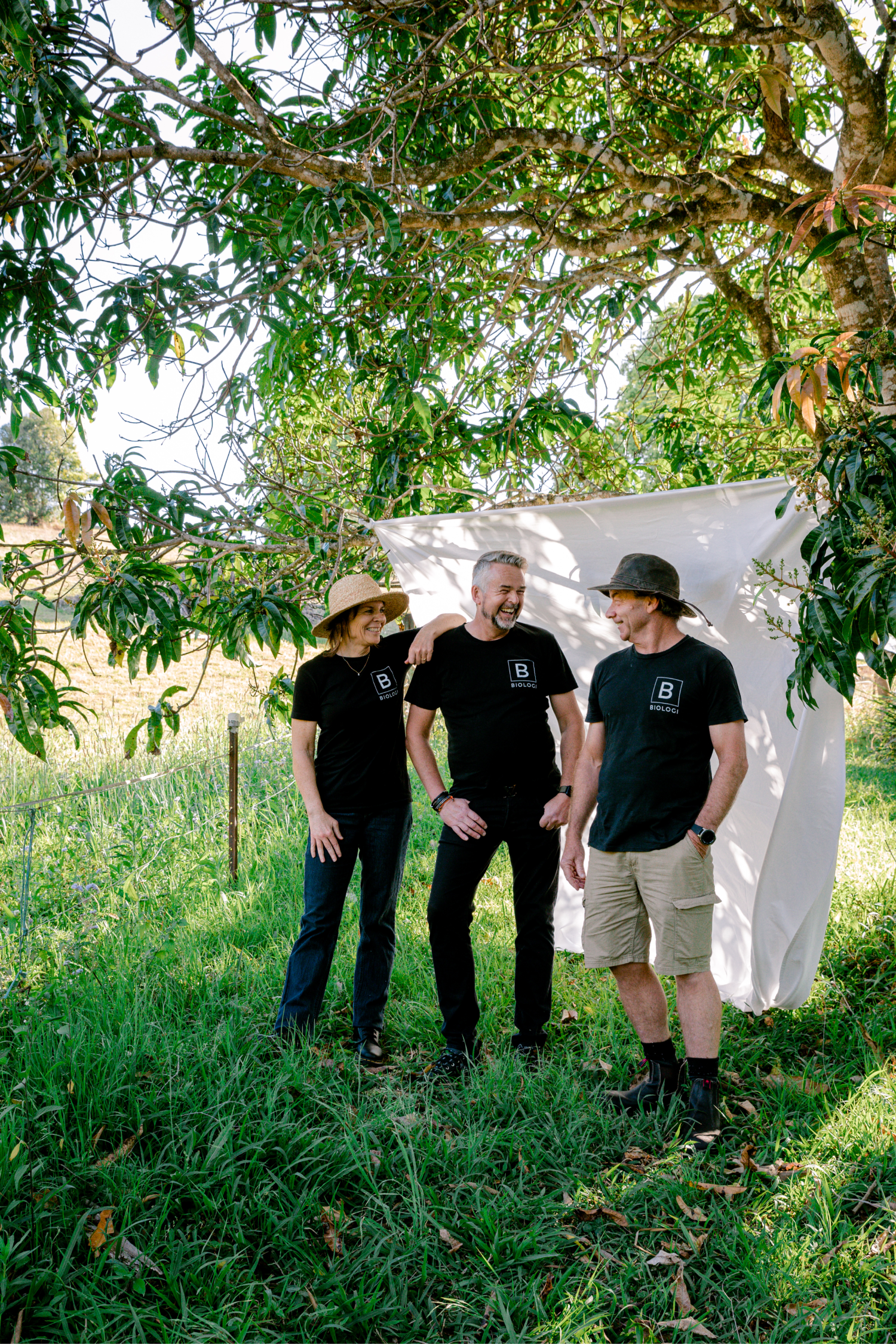 The story
Founded in 2017, Biologi is a profoundly different approach to skincare that delivers unheard of results. Australian based, made and owned, we are entirely accountable for the production process and lifecycle of our products - from plant to bottle to pore.
READ MORE
Frequently Asked Questions
Can I Use Any Moisturiser After The Scrub?

There is no need as Activate leaves your skin feeling protected and nourished. However, if you feel you need extra nourishment, we recommend the Bf Restore Face & Body Serum or a Biologi Oil.
How Many Uses Is There In One Tub?

It depends on how many times you use the scrub and the amount that you use, however approximately 30 uses based on our recommendation of approximately 2 teaspoons (approx. 10grams) for a full body scrub/1 teaspoon for arms, tummy and back and 1 teaspoon for legs.
Why Is There More Than One Ingredient?

We wanted to create a unique body scrub that worked on the skin in more than one way. Activate Body Scrub is a unique 3-in-1 body exfoliant that not only removes dulling surface body cells but provides antioxidants and nourishing benefits to the skin. We have created a highly effective, active but also cost-effective body scrub that everyone can use.
When I opened the jar the oil was sitting at the top?

Due to the nature of the ingredients, the scrub may seperate and compact into the jar.

Take care when opening and give your scrub a nice stir with our Bamboo Spatula to mix the luxurious oil into the rest of the product.